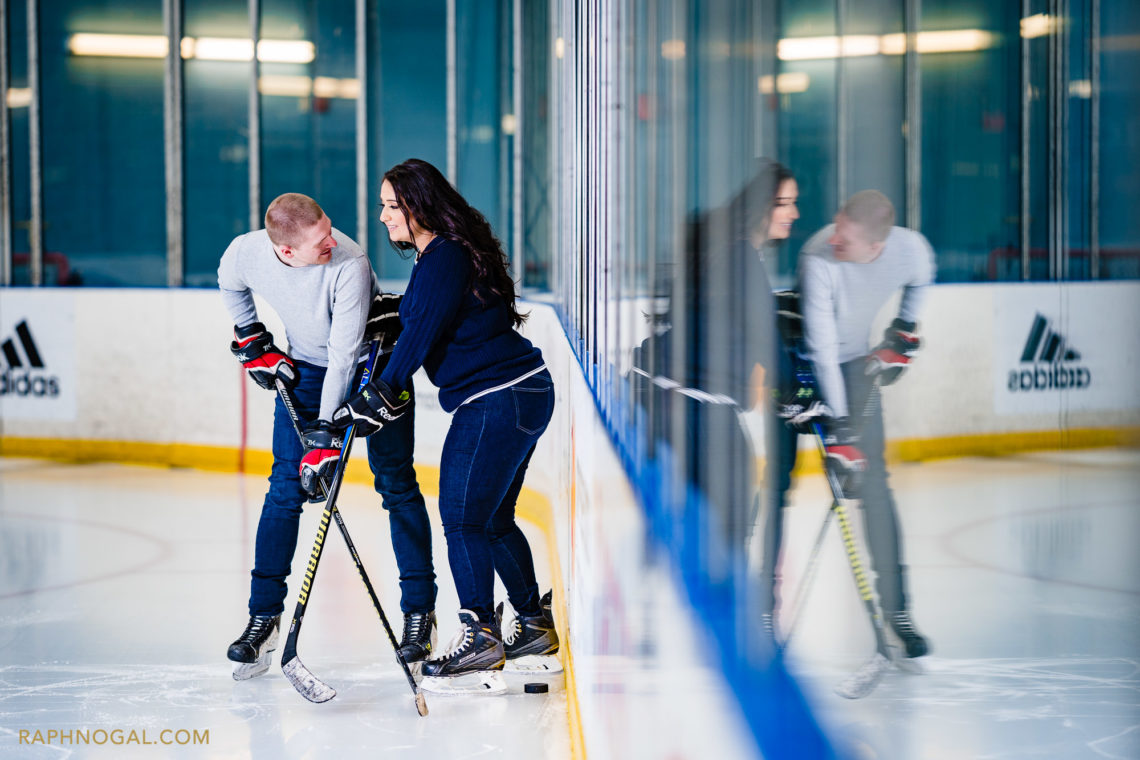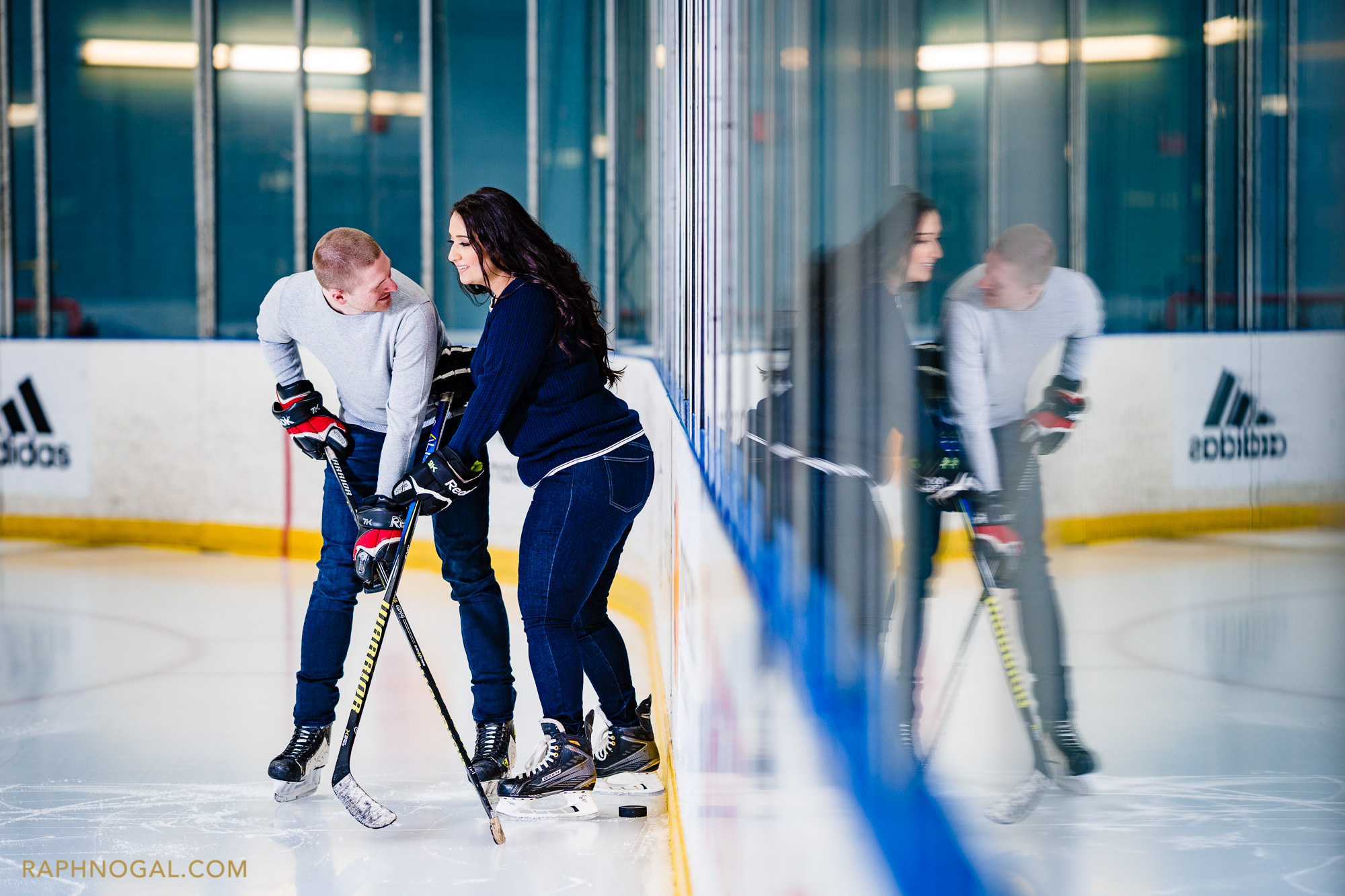 Etobicoke Point / Hockey Rink Engagement Photos: Sam & Andrew
We had an awesome time with Sam and Andrew on their engagement photos. We did a cool combo of park photos and also hockey rink photos. It was great to combine their hobbies and personalities into the session.
We started off in Etobicoke Point, which for some reason I have not been to, even thought I've lived nearby for 8 years (facepalm). It was a great spot with lake access, beach, rock, trees and a killer view of the Toronto skyline.
We later headed to the MasterCard Centre for Hockey Excellence to get laced up and hit the ice. Both Sam and Andrew play hockey so it was really cool to incorporate this into their shoot. This definitely brought back some memories of my hockey days. I was a goaltender for Cooksville in the MHL. My nickname was "No-Goal" Nogal … thank God I wasn't a Forward 😉
Super pumped for their wedding! Here are some teasers from the session.