Etobicoke / Toronto Professional Photographer
My name is Raph Nogal and I'm a professional photographer in Toronto, Etobicoke, and the GTA. I'm also known as an Etobicoke photographer as I live in the South Etobicoke area of the GTA. My photography studio is also located in Etobicoke. I work as a wedding photographer, headshot photographer, family photographer, and product photographer in Toronto, Mississauga, and the surrounding areas, as well as worldwide. I have been a professional photographer for the last 14 years and I'm considered to have a well-rounded portfolio of work - providing fresh, interesting images to my clients.
Corporate Headshot Photography Toronto
As a headshot photographer in Toronto, I have an opportunity to meet and photograph some of Canada's top business owners, entrepreneurs, and people from within arts.
A good headshot can but seen, but a great one can get you the job. Let me take your headshot and show the real you; your personality and your strengths.
Business headshots are more important today than ever before. With social media and platforms like LinkedIn, you need to look your best and represent your brand accurately. I provide business headshots for advertising, business reports, various submissions and other business purposes.
Corporate Event Photography
A great PR image or a follow-up newsletter showcasing your successful corporate event can really show the participants, sponsors and your business partners why they need to be there next time! I've photographed many corporate events in the city and have a team of experienced event photographers that can really bring out the sparkle in your next corporate event - be it galas, general meetings, launches, announcements, award nights, Holiday parties, or other celebrations.
Toronto Wedding Photographer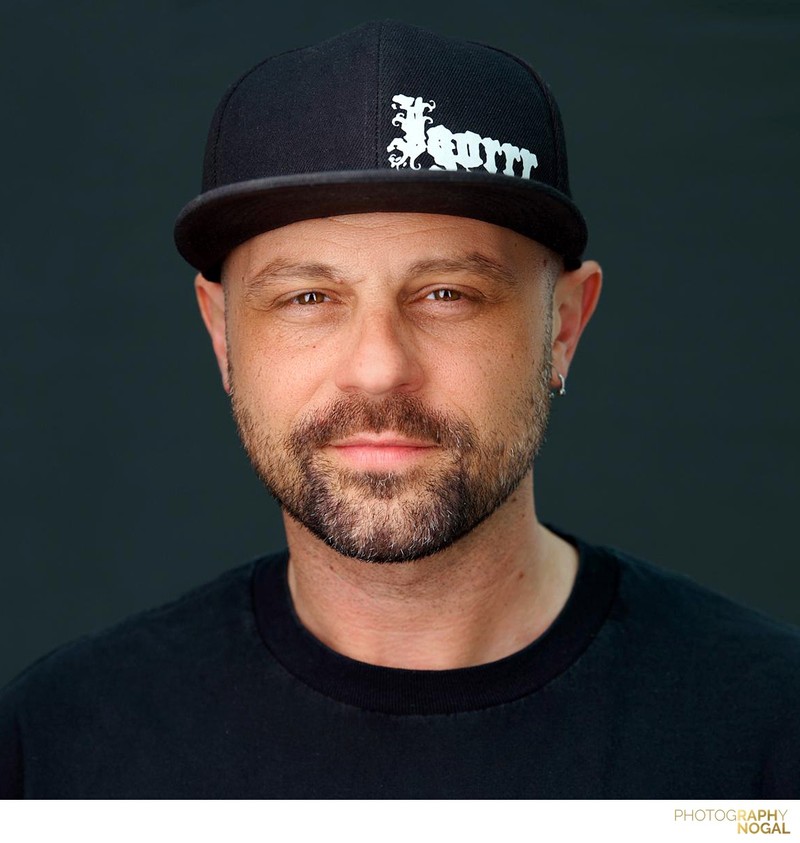 As a top Toronto wedding photographer, I work with couples looking for unique and creative wedding photos, as well as natural and candid pictures for their wedding and engagement. I provide beautiful, dramatic, award-winning images, time and again and provide an experience that puts clients first. One of the things that makes my photography unique is that is inspired by fashion and fine-art. I love incorporating the editorial feel of fashion magazines into my wedding photography, while staying true to the emotion and rawness of the wedding day itself.
The love story of your wedding day and the moments that happen on the big day cannot be re-done. As an experienced photographer of 13+ years, I know the importance of candid photos and making sure those natural moments are captured for our brides and grooms. As one of the leading wedding photographers in the greater Toronto area, I make sure to be at the right place and at the right time to capture those candid, photojournalistic pictures.
TOP 3 TIPS: How To Choose The Right Wedding Photographer
PUBLISHED / FEATURED IN

Rave Reviews From Our Clients
How you feel about your experience with Raph Nogal Photography is of outmost importance to me. I've gone through the planning of a wedding myself, so I know what it's like. I have to tell you, I'm so honoured to be working with the best people. My clients are truly special and we have an incredible time. If you would like to read real reviews from real clients, I have reviews on Google, The Knot and over 100 reviews on Wedding Wire Canada.

Professional Photographer
I am proud to have celebrated 10 years in business in 2019. What a journey it has been. Working as a Toronto wedding photography professional has been extremely rewarding. I am so thrilled that I'm able to run a wedding photography studio, which I am so passionate about, and also offer other type of photography work, such as headshots, portraits and event photography. I look forward to the next 10 years and more. To learn more about me, click here.
Family Portraits
If you are looking for family photos in Toronto or the GTA, I am your guy. I have a family of my own and I know how important those images are. Kids grow up in the blink of an eye and those moments are gone. Let me show what the day in the life of you looks like, so you can reflect on those moments for years to come.

Product Photography
Over the years I have photographed various products for e-commerce, branding, and commercial purposes. From clean seamless white backdrop product shots to complex creative art-directed scenes, I'm able to tackle any job from big to small. I'm happy to work in-studio or on location with a lifestyle vibe.
Educator & Brand Ambassador
I'm passionate about teaching, growing the industry and sharing my experiences with Toronto photographers and others worldwide. As a photography educator, I've participated in various conferences, association meetings, and in-store events, and held workshops teaching lighting and off-camera flash.
I'm honoured to be one of only three Profoto ambassadors in Canada, and the only one representing the wedding market. I am also a Profoto PPC Trainer and teach workshops and conduct photo dealer training around the country.
In addition, I act as a brand ambassador for SLR Lounge, MagMod, Vision Art, Spider Holster, and Sprout Studio, while also being affiliated with Pixellu Smart Albums & Smart Slides.

My Mission and Promise To You
I want you to have an incredible experience and make sure you have fun having your photo taken, whether it's family photos, headshots or wedding images. I want my wedding couples to have an incredible time on their special day and enjoy their time with family and friends, and immerse themselves in the emotion of the day - while simultaneously being photographed to preserve the memories to be shared for generations to come.