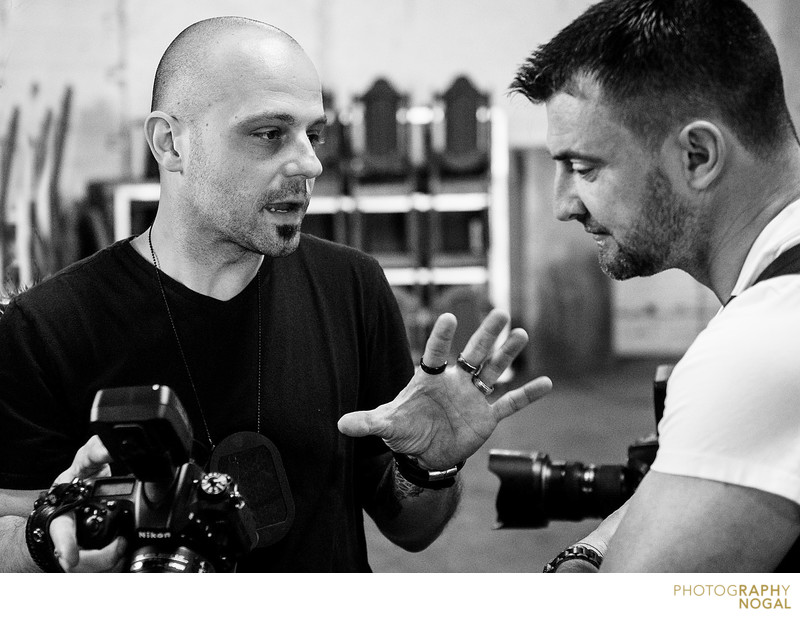 ---
MENTORING / TRAINING / PRIVATE LESSONS
---
I offer 1-ON-1 monitoring and training sessions. I specialize in off-camera flash and off-camera lighting, but can also provide mentoring, training and education in basic camera usage, lighting, wedding day workflow, and more.
$499 for 3 hour private session in my studio
$150 per hour for Skype session (you can even wear your pyjamas)

Please send me an email to enquire about and book your session. All sessions take place in my studio in Toronto.


Testimonials:
"Thank you so much Raph for the private session we did together, you catered this lesson exactly to my needs. I felt comfortable asking you all the questions I had, that I would probably feel uncomfortable asking them in a workshop with other participants. I was lacking some important fundamentals which you clearly spotted and trained me to master them. I could see tremendous improvement already on my next shoot, it made my editing a lot easier and the colors were so much richer. I would definitely recommend you to other photographers, you have a great personality as well that made my lesson go by too quick." - L.K.
"My 1-1 mentoring session with Raph was valuable in helping me become familiar with Profoto gear and my particular needs. Raph is very knowledgeable, thorough in his explanations, patient and flexible. I'm really looking forward to my second 1-1 mentoring session with Raph where we'll continue with hands-on shooting based on the skills I need to add to my repertoire." - Elenora
---
SPEAKING / WORKSHOP NEWS
---
Interested in a photography workshop with Raph? Want to see Raph speak at a photo conference ? Fill out the form below and you will be notified about a future workshop or speaking engagement!