WEDDING DAY TIMELINE

For you to enjoy your wedding day and have an amazing experience with family and friends, a timeline is critical. As you may know, weddings involve a lot of moving pieces. In order to the get the most out of your experience with Raph Nogal Photography, we have put together a guide to help you maximize your photography time and act as a starting point in preparing your own timeline.
Getting Ready
Assuming you and your fiancé will be getting ready separately, we typically start with the groom in the morning. We like starting with the guys because after we're done, they can run errands if needed or take off their jackets and relax. Guys have it pretty easy.

One hour minimum is recommended for this morning session but I highly recommend 1.5 hours. This time is used to document the groom getting ready by having his best man, family members, and wedding party involved in prepping for the day.

We can also do more intimate family photos and take some fun shots as well. The hour or hour and a half may seem like a long time, but it gives us an opportunity to go beyond the 'conventional shots'.

Having this time allows Oliver and myself to look for reflections, interesting angles and perspectives, use dramatic lighting, and create that GQ Magazine feel. It means we'll be there at the right place and right time to catch the real-life shenanigans.

My approach to photographing this portion of the day is 'directed documentary', meaning you will be going through your natural routine with only occasional direction from us when necessary.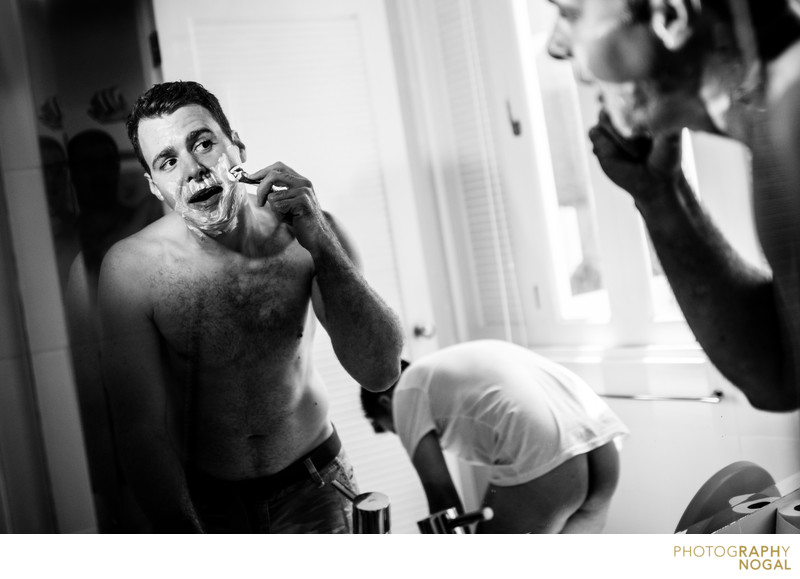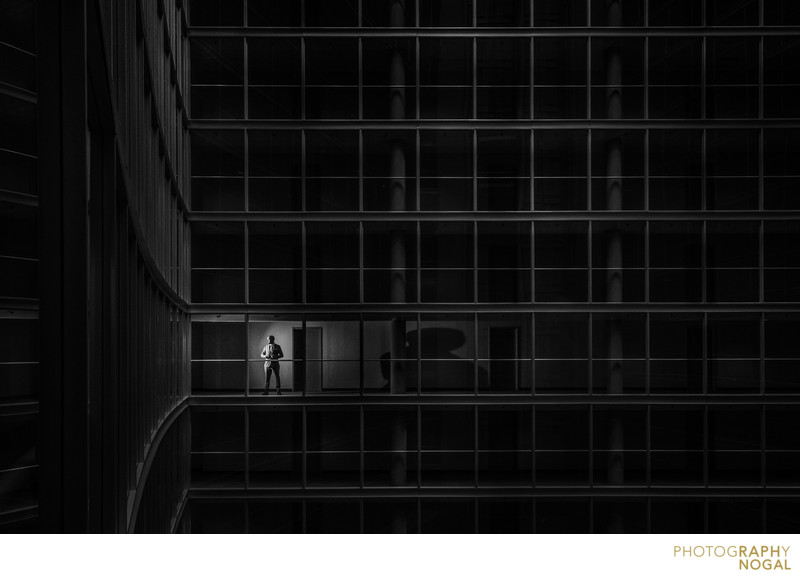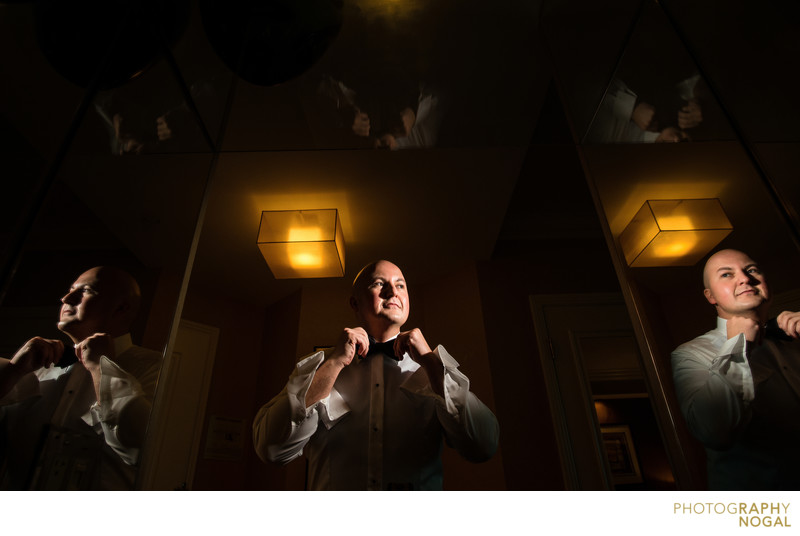 After the hour is over, we travel to the bride. We recommend 1.5 to 2 hours with her and the girls. From experience, this is where the timeline sometimes hits bumps. Most often, hair and makeup take longer than expected and our photography time gets reduced; not always, but often.

I highly recommend that the bride get her hair and makeup done first. I often hear the misconception that the bride's look will last longer through the night if done last, but whether it's 5pm or 6pm, that hour is not going to make a difference that late in the day, but it will when it cuts into the morning portion of our shooting time. If we do run behind schedule, we can at least work with the bride, while a bridesmaid's makeup is finished.

Like the guys, we document the getting-ready portion with the bridal party, doing things like hanging out in robes, having Mimosas, and dressing the bride in her gown. Afterwards, we do some portraits and have a little fun.

When we are finished, we head over to the church/venue to document guest arrivals, introduce ourselves to the priest/officiant, and await the start of the ceremony.

In the case of same-sex weddings, we discuss with the couple who will be photographed first. There's always someone who takes a little longer to primp and prep in the relationship.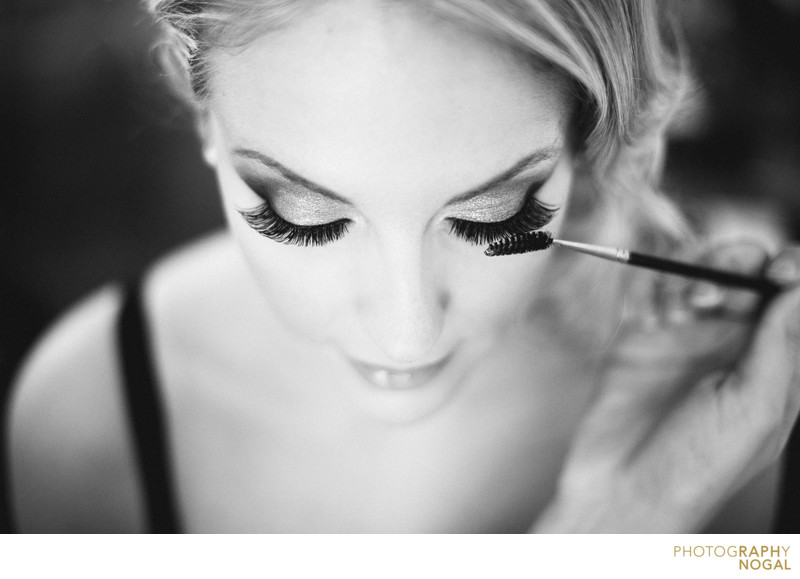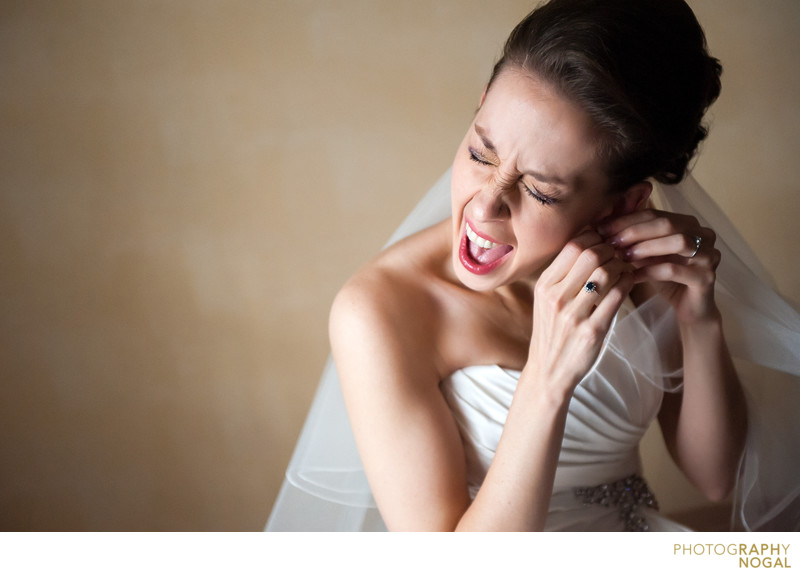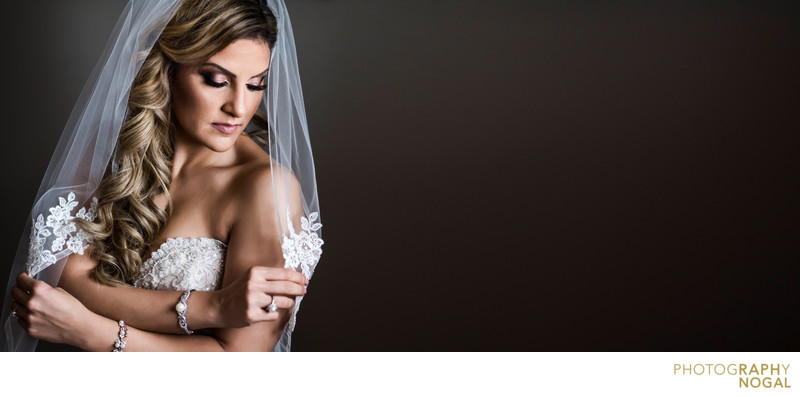 First Look / Reveal
In the case of first look/reveal photos, the couple has a private moment to see each other before the ceremony. We love shooting first looks for two reasons:

1. We get unedited, raw emotion. Most of our couples prefer to do the first look alone, without family or the wedding party watching. There's no added pressure of an audience and we've seen some amazing reactions as a result.
2. We have even more time for creative photography following the First Look / Reveal.

Usually when we do a first look, we have an hour or two for just the couple, with the wedding party sometimes joining us half way thorough. The reveal itself lasts about 5 minutes.

Oliver and I will recommend a few locations where the light is most favourable and document the reveal from two angles, capturing both reactions. If you are undecided about a first look/reveal, a US-based photographer has written a cool article about it. You can access the
article here
.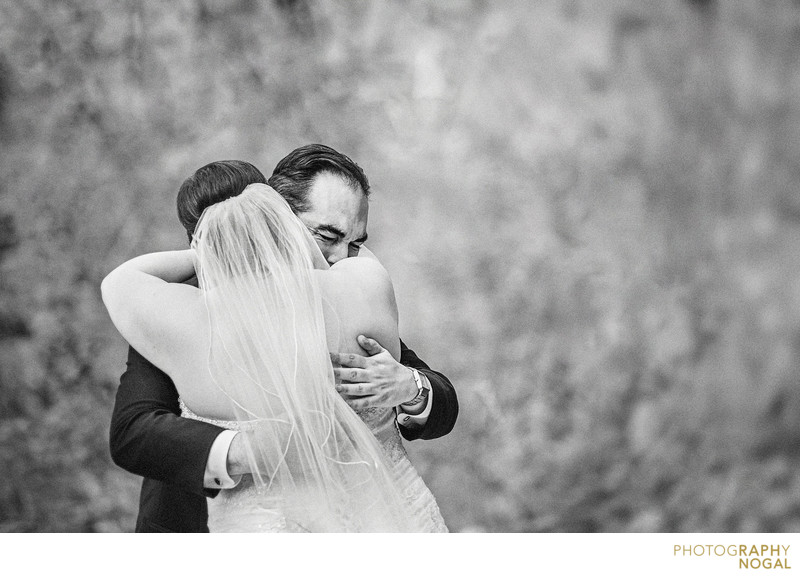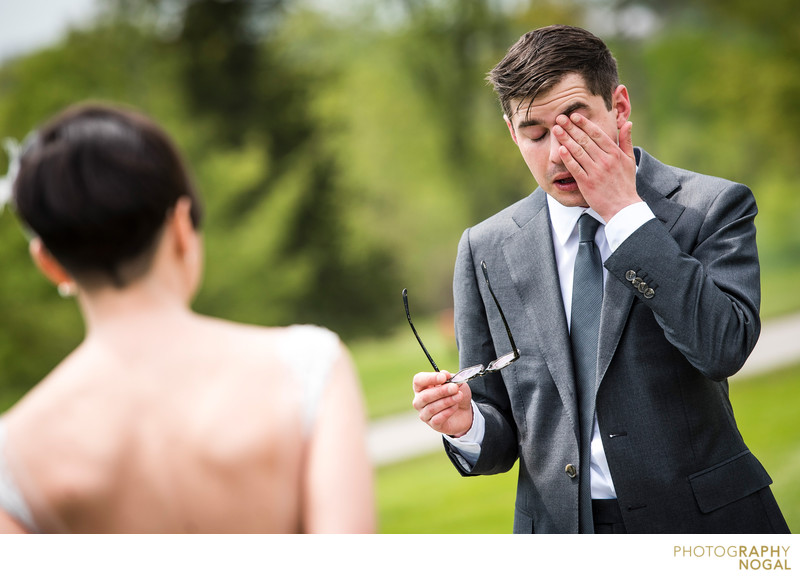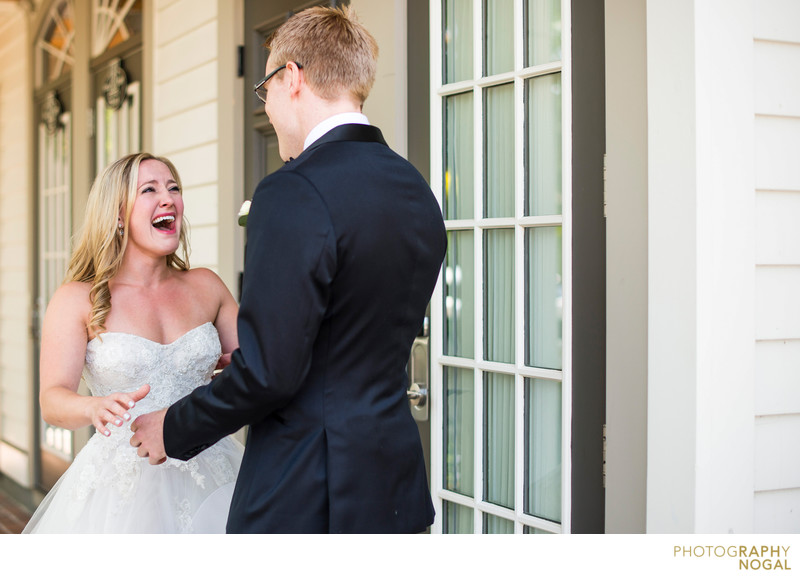 Ceremony
We typically arrive a few minutes to half-hour before the ceremony begins, so that we can introduce ourselves to the priest/officiant, get our bearings and come up with a game plan for coverage. We also document decor, mingling guests and the arrival of the groom and groomsmen.

The ceremony is 100% photojournalistic. There is no interaction between us, the photographers, and our clients. Things are documented as they happen.

Obviously, if there are some special, cultural events happening during the ceremony, we should be aware of them beforehand. This way we can pay close attention and ensure we capture everything that is important to you.

We are very unobtrusive and respectful. One of the most frequent compliments we get from our couples is that they didn't see us throughout the entire ceremony. After all, it's not about us, it's about you. We are only there to capture a cherished moment for you and future generations.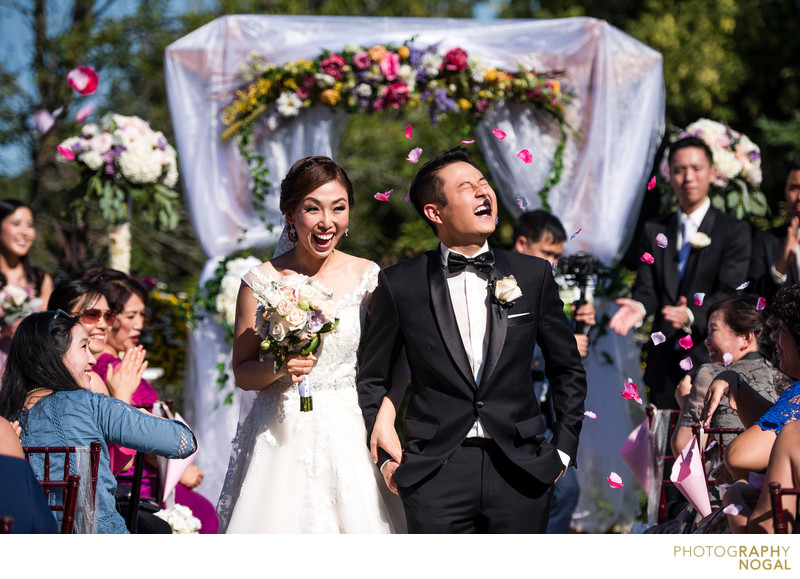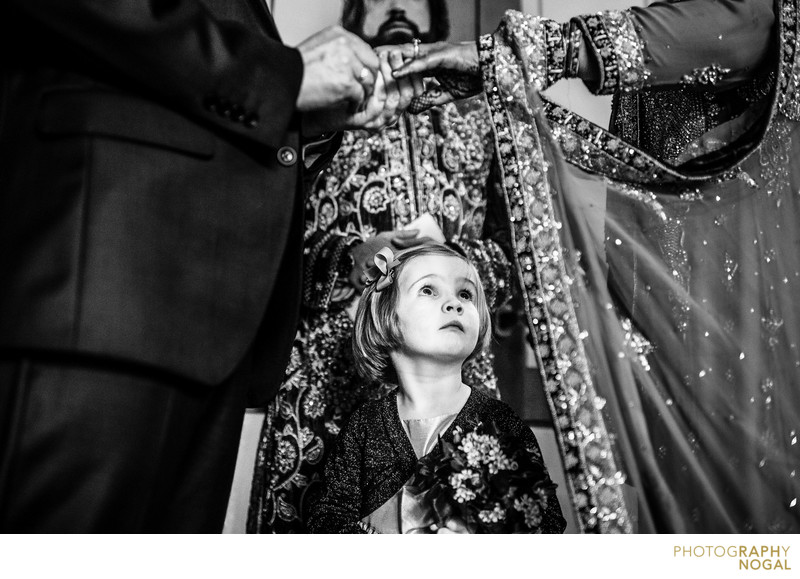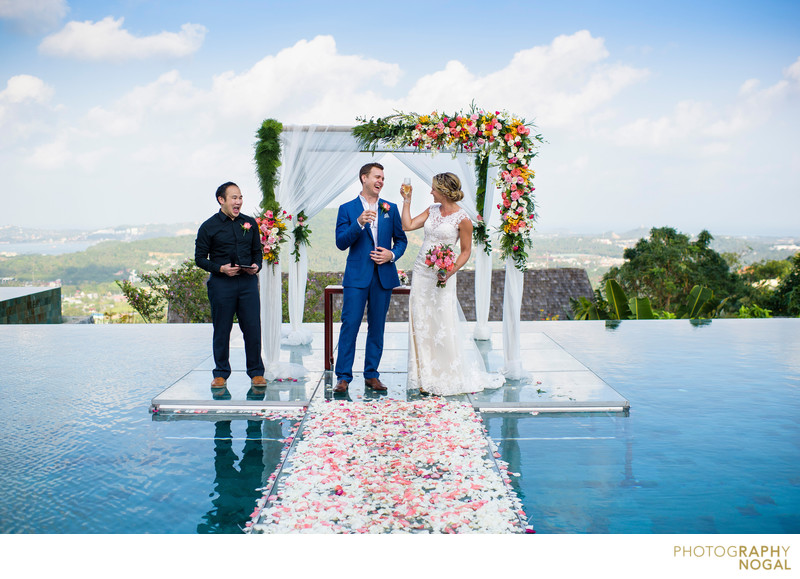 Formal Family Photographs
Doing family shots immediately following the ceremony is recommended. We ask for about 30 minutes usually, unless you have an extremely large family. This is the best time to do family photos as everyone is already present and dressed.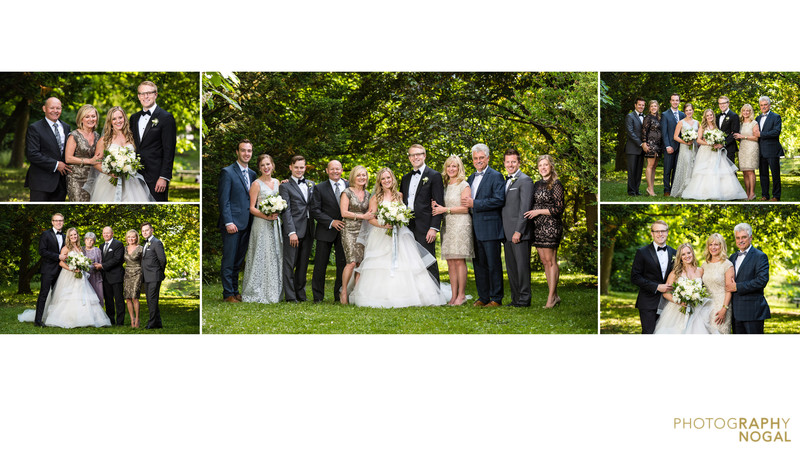 Creative Time With Bride & Groom / Wedding Party Photographs
This time can be considered a continuation of the first look/reveal session. If you have not done the reveal, then this is the time to get creative and explore the beautiful location you have chosen. If you are having choosing the perfect wedding location for your photos, head on over to our
Toronto Wedding Photo Locations guide
for some inspiration. This is where we get to create our most epic images.
Two hours minimum is recommended but we've have had clients give up to four, as well. The more time we have, the more relaxed you will be and the more images/scenes/moods we can create and we can also take several breaks in between. The last thing we want to do is put you through a photo-marathon.

We want to make sure our expectations are aligned. If you are hiring me for what you have seen in my portfolio, I need time to create those images. As photographers, we don't just take pictures, we make them, so having enough time to create amazing images for you is essential!

Photographs are created as I look for beautiful pockets of light, interesting angles and through unexplored parts of the location. After all, why would you want your photos to look just like everyone else's?

Let's create something unique that other brides will be pinning to their Pinterest boards, instead of the other way around. I typically spend the first half of this allocated time with the couple and add the wedding party half way through. This gives the couple some time alone with just me taking photos and away from everybody else - which they often appreciate, since the entire day they have been around family and friends and the chaos of the wedding day.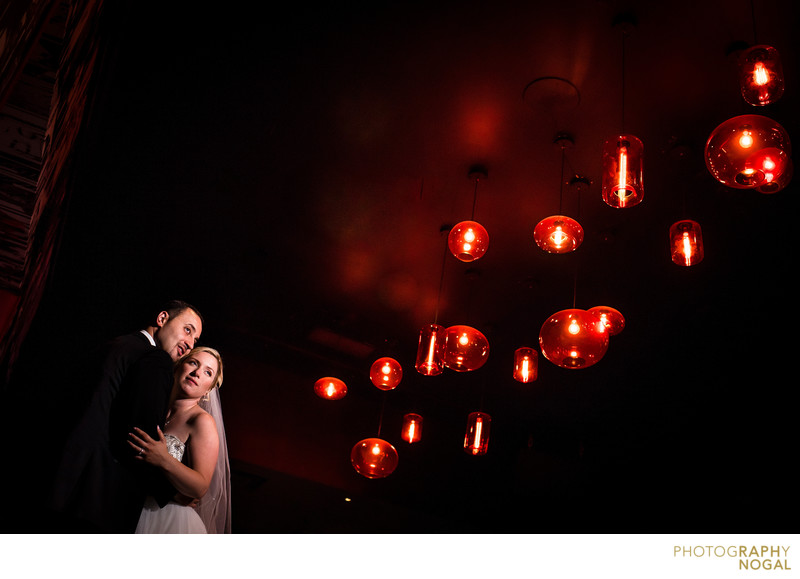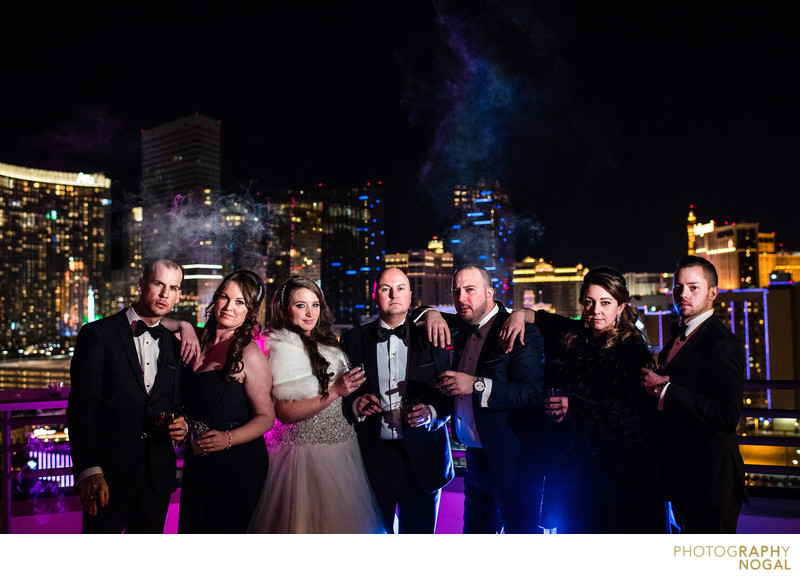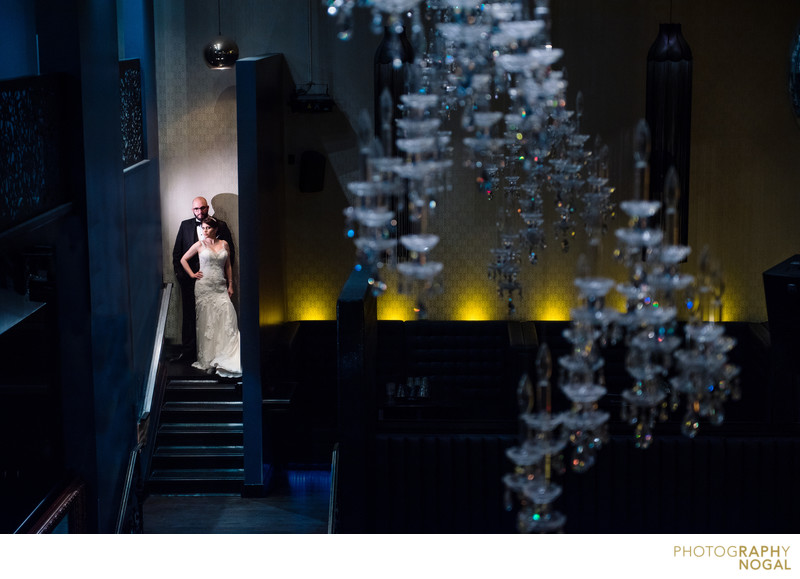 Cocktail Hour / Reception
We arrive to the reception during cocktail hour and get situated in the dining room. We always ask that we are situated in the same room as the reception - so that we can be there when things happen and have easy access to our gear to document the moments. We find our spots and set up the gear necessary for lighting. Before we move to document cocktail hour, we spend a few minutes in the reception hall photographing decor, cake, and the venue; all the details you've been planning for months.

Afterwards, we head to cocktail hour and photograph the guests mingling. Towards the end of the hour, we head back to the dining room to await the MCs announcement, start shooting the entrances, first dance, grace, speeches, etc.
Sometimes, this is also a time when couple may choose to do family photos. Just know that it will keep you and your family away from cocktails and mingling until we are done.
This part of the night is photojournalistic in nature, with very little interaction from us in terms of direction. If there is an opportunity to sneak you out for a few minutes to catch the sunset or something interesting outside, we will try to do that between courses. As the night progresses, we document the cake cutting, dancing, and all night party.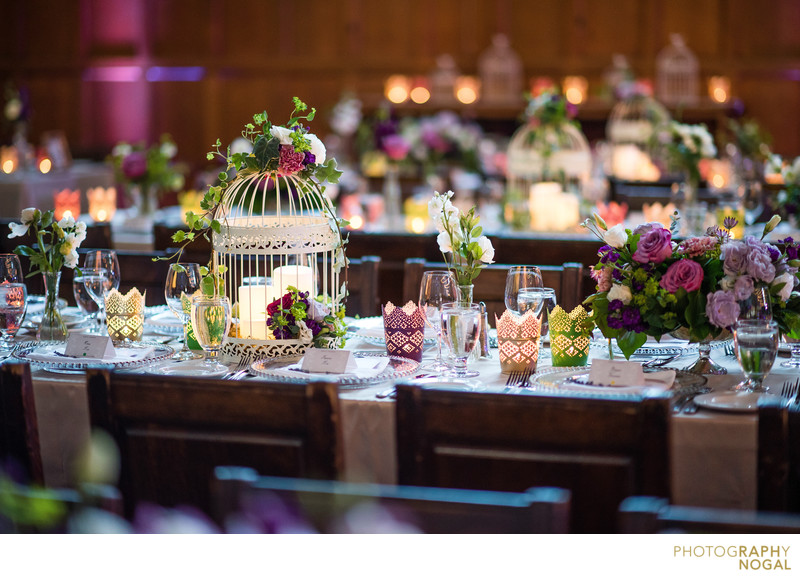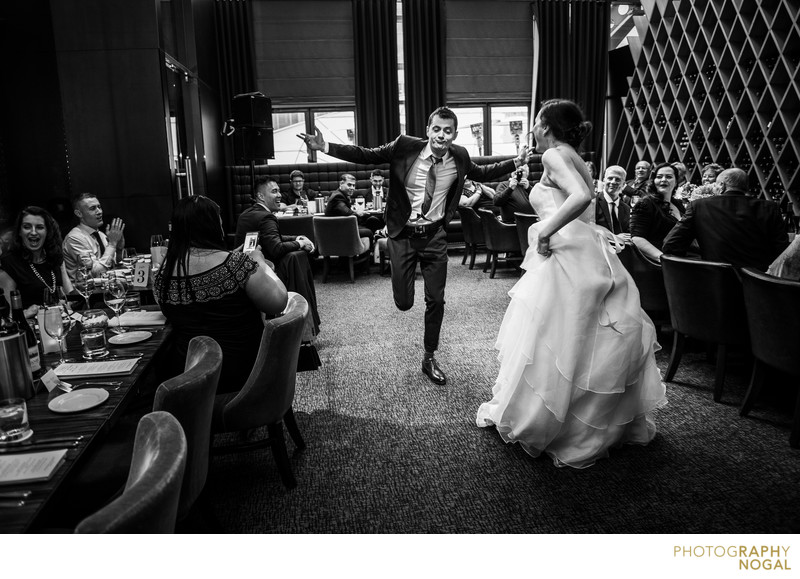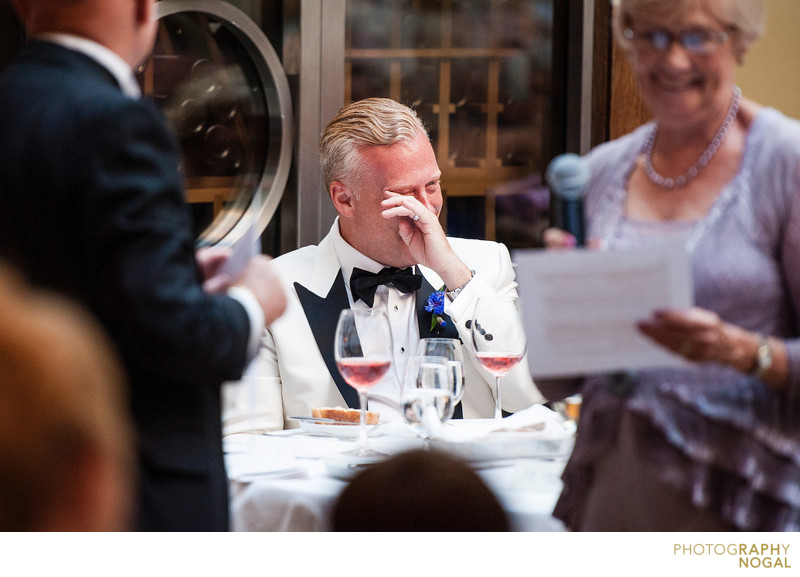 Hopefully this guide was helpful.
Obviously not every wedding will follow the exact timeline or be able to accommodate all the suggestions listed above, but it should be a good start. We can always chat about your specific needs and I can help you make the most out of your day if we tackle the logistics together.
Ready to chat about your day? Click the button below and let's connect.