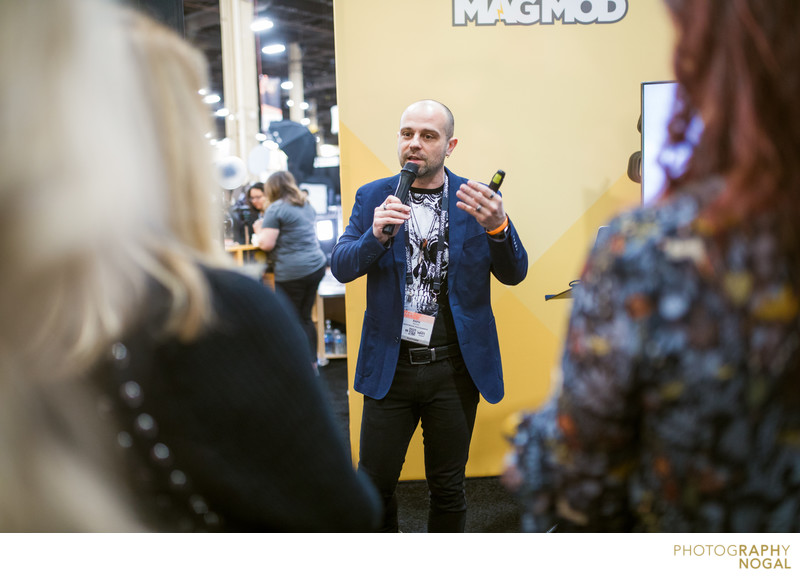 UPCOMING SPEAKING EVENTS
Ajax Photography Club Presentation (Part 2)
October 27, 2020 at 7PM
Online


POSTPONED EVENTS
Sprout-Up |Business of Photography Event Series (POSTPONED)
March 26, 2020 @5:30pm
Sprout Studio Offices | 110 James St, St. Catharines ON, Canada
April 14-15, 2020
St. Louis, MO. USA
Sony Day At Humber Collage (POSTPONED)
January 18, 2020 (rescheduled- new date TDA)
Toronto, Ontario


PAST EVENTS


PhotoWalk


Facebook LIVE | Profoto Presents A10
Facebook LIVE | Glazer's Camera 85th Anniversary Event
September 29 at 3PM EST
Online
Ajax Photography Club Presentation (Part 1)
October 20, 2020 at 7PM
Online
Facebook LIVE | Sony Canada Alpha Camera Meetup Group
April 28, 2020 @ 11:45AM EST
Facebook Group link HERE
Instagram LIVE|QUARANTime.unitedphotographers Account
Profusion 2019 | Profoto Booth & Sony Booth
November 13 & 14, 2019
Toronto, Ontario
Sony Be Alpha Event
September 28, 2019
Vistek Toronto


Profoto Master Class


April 23-24, 2019 | Extreme - April 25
St. Louis, MO. USA
Courses:
1.From Groom to GQ model
2.Album Design That Sells
3.OCF On The Go, Fast & Solo
Shooting Beautiful Wedding Portraits | Featuring Profoto & Sony Canada
Profusion Expo 2018 | Profoto Booth
November 13th & 14th
Toronto, Ontario, Canada

Shaping the Light- Henry's Camera Store
September 21, 2019
Henry's Camera Toronto
"Wedding Day Workflow with Profoto"
July 25, 2019
North York, Ontario Canada
Utilize Profoto lighting and light shaping tools to create stunning images for clients.
-morning prep, creative portraits, family formals and reception lighting.
April 20, 2018
Toronto, Ontario Canada
May 5, 2018
River Rock, Richmond, B.C. Canada
Off-camera flash presentation
Shutterfest 2018
April 3-4, 2018 | Extreme April 5
St. Louis, MO. USA
Courses:
1. Progression From Natural Light into Off-Camera Flash
2. Shoot For The Album
3. Smash It With A Single Light
WPPI Conference and Expo for Wedding and Portrait Photographers
February 24-28, 2018
Las Vegas, Nevada, USA
-MagMod presentation

ProFusion 2017| Profoto Booth
November 7th, 2017
Metro Toronto Convention Centre
Profoto Product Launch & Demo
Live demo featuring Profoto's latest product release
GTA Imaging Conference 2017
June 19, 2017
Sunnybrook, Toronto, Ontario Canada

GTA Image Workshop
Progression From Natural Light to Off-Camera Flash
May 17, 2016
Toronto, Ontario Canada
SPEAKING / WORKSHOP NEWS
Interested in a photography workshop with Raph? Want to see Raph speak at a photo conference ? Fill out the form below and you will be notified about a future workshop or speaking engagement!