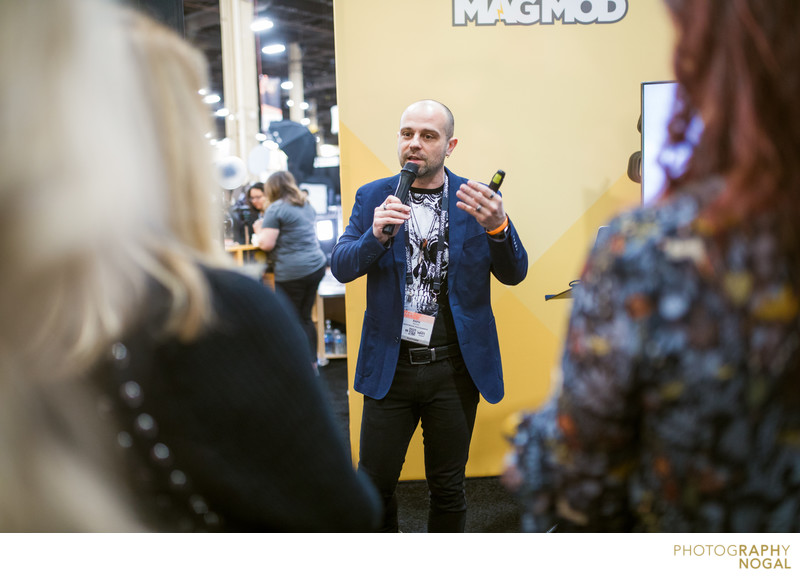 ---
UPCOMING SPEAKING EVENTS

---
PROFOTO MASTER WORKSHOP
Wednesday, August 28, 2019 | Museum of Vancouver
Video of our past event: https://youtu.be/l72GvzCyBe0
There are 2 sessions (one morning, one afternoon)
Sign up:

Morning - https://www.facebook.com/events/2965672833505596/
Afternoon - https://www.facebook.com/events/2867115523362982/
Details:
In this interactive workshop, you will have chance to bring your own camera or to borrow the latest Sony and Fuji cameras/lenses which will be available for you to use courtesy of Sony Canada and Fujifilm Canada.
4 Profoto trainers ( Miguel, Raph, Billie and Ranjiv) will help you guide through the learning experience and you take the control of the shoot and learn the benefit of Profoto lighting.
---
PAST EVENTS
---
Profoto Event with Michael Anthony.
Neighbourhood Studios, Toronto
May 23, 2019 | 1 to 8 pm


SHUTTERFEST 2019
St. Louis, MO. USA | April 23-24, 2019 | Extreme April 25
Courses:
1.From Groom to GQ model
2.Album Design That Sells
3.OCF On The Go, Fast & Solo
Registration and more info at: https://shutterfest.com
Shooting Beautiful Wedding Portraits | Featuring Profoto & Sony Canada
Henry's Camera Store (Toronto/Ottawa/Vancouver)
Come check out the NEW Profoto B10 and Sony's latest 135mm f1.8 lens and all the other gear as we talk and demo shooting beautiful wedding portraits.

Henry's Toronto
Tuesday, March 19, 2019
11:00am–3:00pm
Register Now
Henry's Ottawa
Wednesday, March 20, 2019
11:00am–3:00pm
Register Now
Henry's Vancouver
Thursday, March 28, 2019
11:00am–3:00pm
Register Now
PROFUSION EXPO 2018
Tuesday November 13th, 11am to 7pm - Wednesday November 14th, 10am to 5pm
Metro Toronto Convention Centre in Hall A, North Building - Toronto, Ontario, Canada
More event info HERE

SHAPING LIGHT - HENRY'S CAMERA STORE
Friday, September 21, 2019 from 3pm to 5pm
Come check out the NEW Profoto B10 at Henry's! Join me for a demo session at Henry's Camera Toronto - 119 Church Street on September 21, 2019, from 3pm to 5 pm!
Event Details: HERE

GTA IMAGING CONFERENCE 2019
"Wedding Day Workflow with Profoto"
Raph Nogal will take you through parts of the wedding day and show you how he utilizes Profoto lighting and light shaping tools to create stunning images for his clients. The demo session will take you through morning prep, creative portraits, family formals and reception lighting.
Raph Nogal is an international award-winning wedding photographer and Profoto Canada Ambassador and PPC Trainer.
For more info on the Conference visit http://gtaimaging.com/conference2018/
For more info on Profoto visit https://profoto.com/ca

SPRING INTO SONY EVENT - HENRY'S CAMERA STORE
Super excited to be presenting at Henry's Camera in Toronto this coming Friday and talking about ways to get into Off-Camera Lighting!
Fri. April 20th, 2018 - The event runs 10AM to 6PM
My presentation starts at 2PM to 3PM
Check out details about the event and other speakers here: https://www.henrys.com/in-store-seminars.aspx

FUSION 2018 - The Craft Behind The Image
Sat. May 5th, River Rock, Richmond, B.C. Canad
"Wow Your Clients with Off-Camera Flash"
My presentation will take you through some challenging scenarios, tough lighting locations, and thinking beyond the obvious to wow your clients and show them things they didn't think were possible. This is the power of off-camera flash.
Event Details HERE
Presentation Details HERE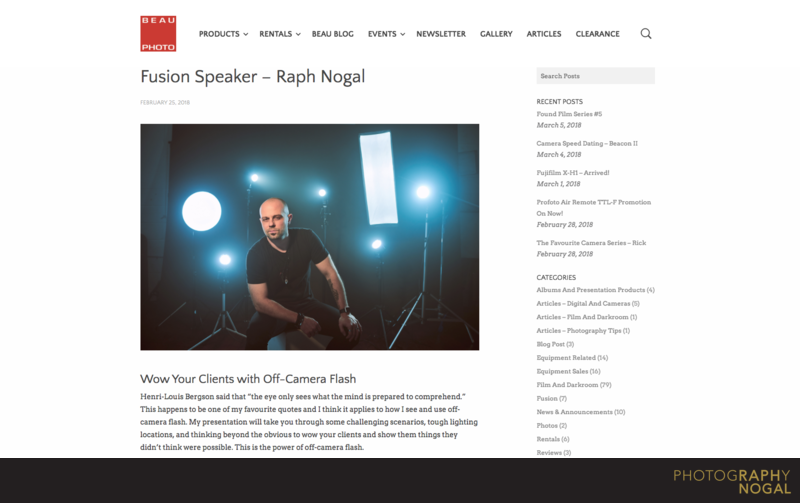 SHUTTERFEST 2018
St. Louis, MO. USA | April 3-4, 2018 | Extreme April 5
Courses:
1. Progression From Natural Light into Off-Camera Flash
2. Shoot For The Album
3. Smash It With A Single Light
Registration and more info at: https://shutterfest.com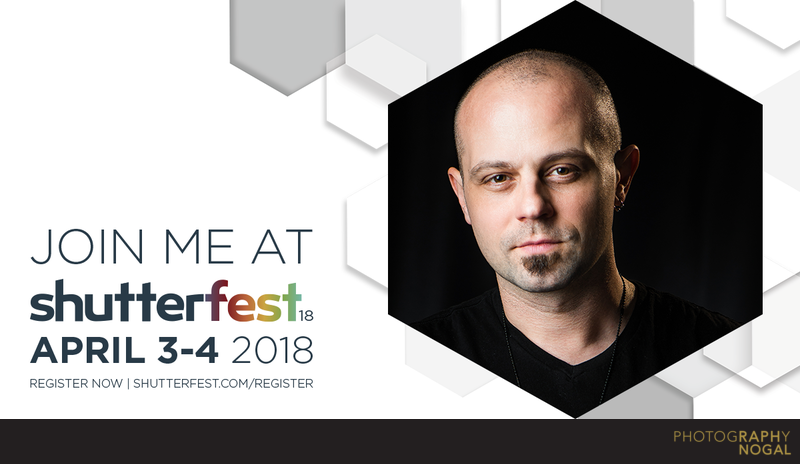 WPPI 2018
WPPI Conference and Expo for Wedding and Portrait Photographers
Las Vegas, Nevada, USA | February 24-28, 2018
I will be presenting at the MagMod booth on the trade show floor on Wednesday February 28th at 11:30 AM. I will show images that use the MagMod system and share my approach and a behind the scenes look.
Would love to see you there!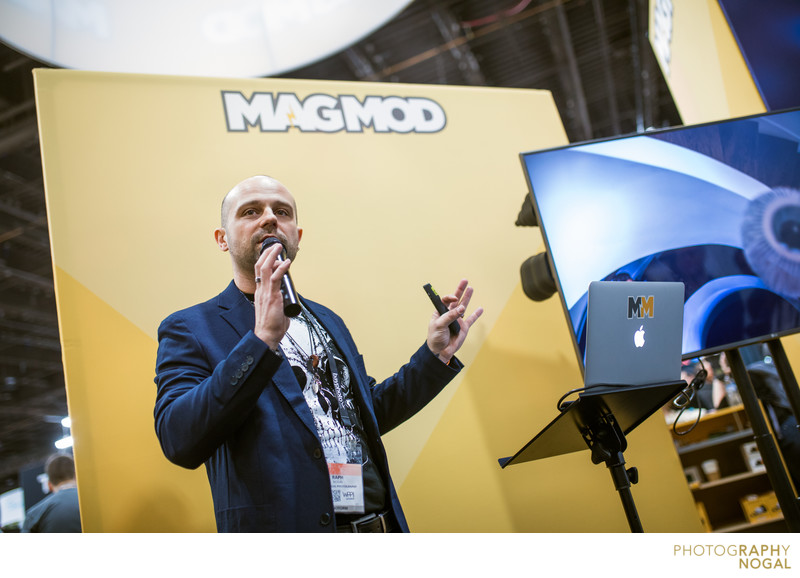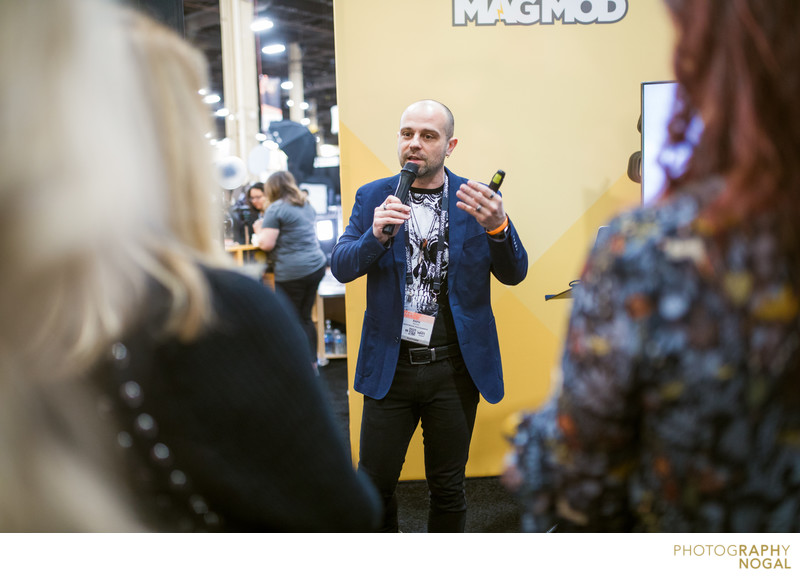 ---
ProFusion 2017 Toronto
Profoto Booth
November 7th: 1 PM & 4:30 PM
Metro Toronto Convention Centre
MTCC Hall A, North Building
For info visit www.mtcc.com/map
"Creative Lighting for Fast-Paced Wedding Portraits"
Raph will demonstrate creative lighting techniques using Profoto's new product. He will show how to create dynamic lighting setups for Bride and Groom portraits, as well as demonstrate how he uses this new product as part of his lighting setup at wedding receptions, entrances and dances. Utilizing Profoto's light shaping tools, Raph will share some insight on his approach to wedding photography, lighting and thinking outside the box.
MORE DETAILS COMING SOON
Check https://www.profusionexpo.com for more details
---
PROFOTO Product Launch & Demo
Super stoked to be doing a live demo featuring Profoto's latest product release. Have you ever wanted to quickly create dynamic and interesting wedding portraits in a small space? Using Profoto's newly-released compact flash and its unique features, I will demonstrate how simple, yet effective lighting can create a lot of impact on a fast-paced wedding day.
Join me, Oliver, Miguel Jacob, and Profoto Canada as we introduce to you Profoto's newest lighting offering that will change the way you photograph!
THIS IS A FREE EVENT
Thursday September 28, 2017 - 5:30pm to 9:30pm
Daniels Spectrum -585 Dundas Street East, Toronto, Ontario M5A 2B7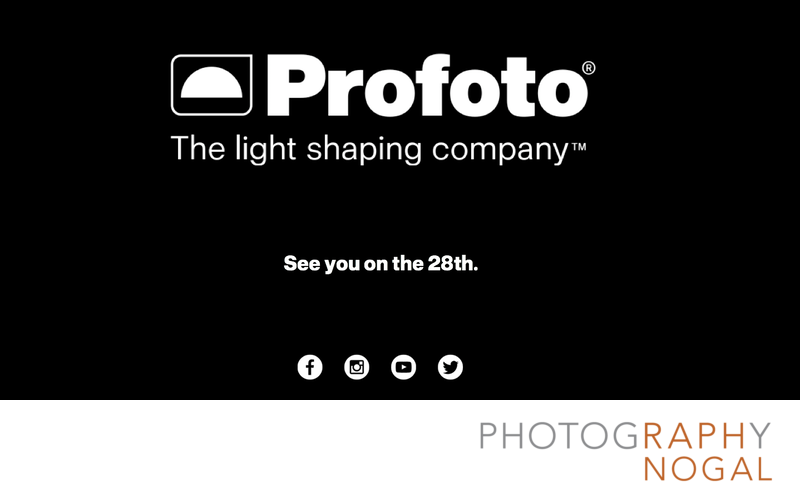 ---
GTA IMAGING CONFERENCE 2017 - July 19, 2017
Very excited to be part of this event and to be speaking alongside David Anthony Williams, Bryan Caporicci, Trevor Shervin, and Melissa Dotzko. Its going to be a super fun day with loads of info, education, inspiration and live demos. I'm excited to share some knowledge about off-camera flash. I will talk about fundamental concepts relating to off-camera flash (OCF), discuss light shaping tools & modifiers, provide practical examples of how I use OCF, and do a live demonstration to show the various looks and moods you can achieve with off-camera flash.
Register for the conference now for only $99 CAD.
SOLD OUT!
The conference will take place at the Estates of Sunnybrook in Toronto on June 19, 2017, from 8:00 AM to 4:30 pm!
Come join us!


---
CCOPE: May 25-May28, 2017 (EVENT CANCELLED)
PROFOTO CANADA & MAGMOD present "The Potential of Off-Camera Flash" with Raph Nogal
I'm excited to be speaking at the Canadian Conference of Photo Educators in May 2017. I will share some of my techniques, discuss the benefits of using off-camera flash and demonstrate some key tools that make the process quick and easy. Following a live demo, participants will be able to get some hands-on time with equipment during an on-location shoot. For a full list of speakers, check out the CCOPE 2017 website.


---
GTA IMAGING WORKSHOP: May 17, 2016
Progression Fram Natural Light to Off-Camera Flash
If you're afraid of using flash, unsure about what's involved or simply want to see how I use off-camera flash, come check this out !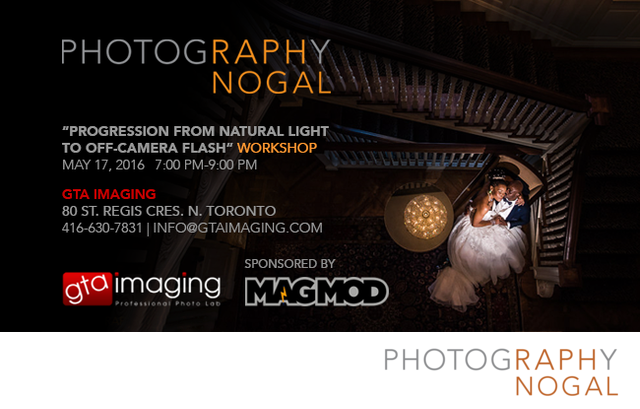 Photos below by Paul Koziorowski.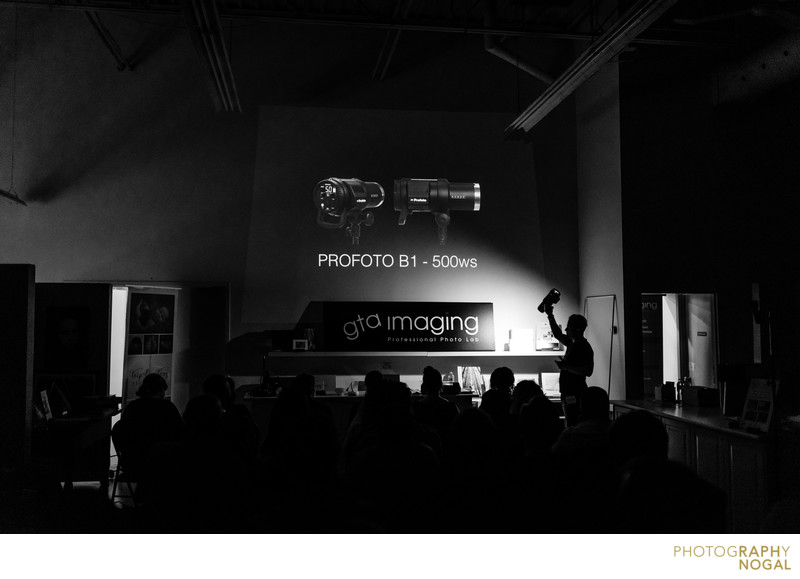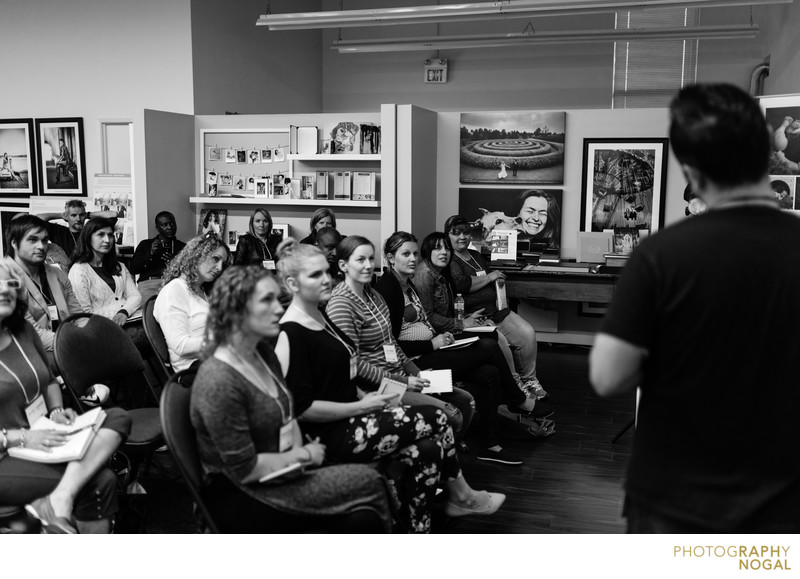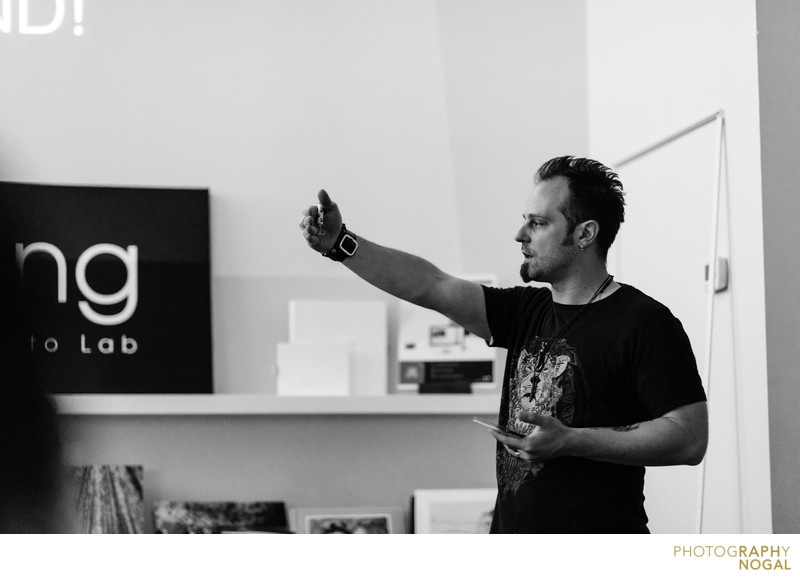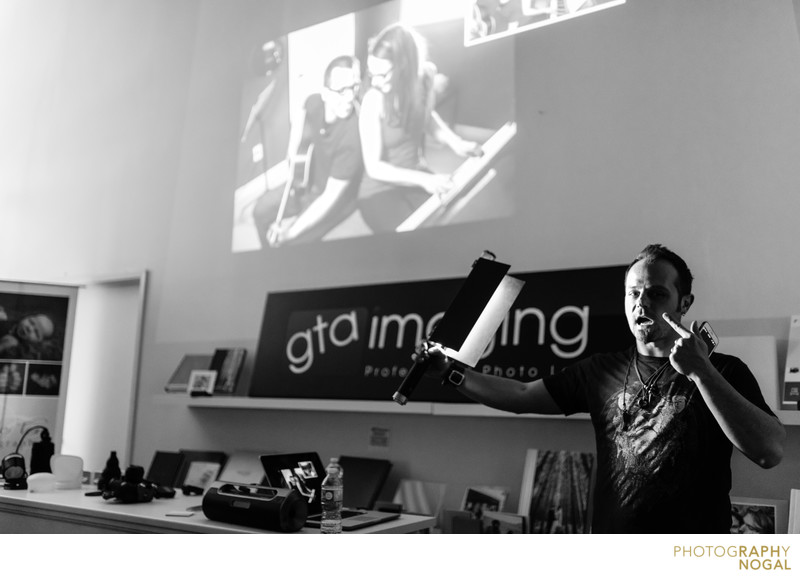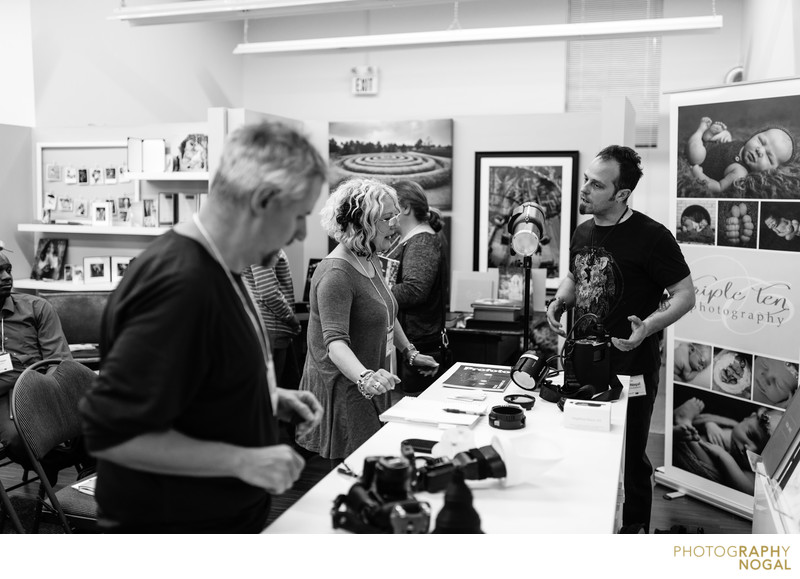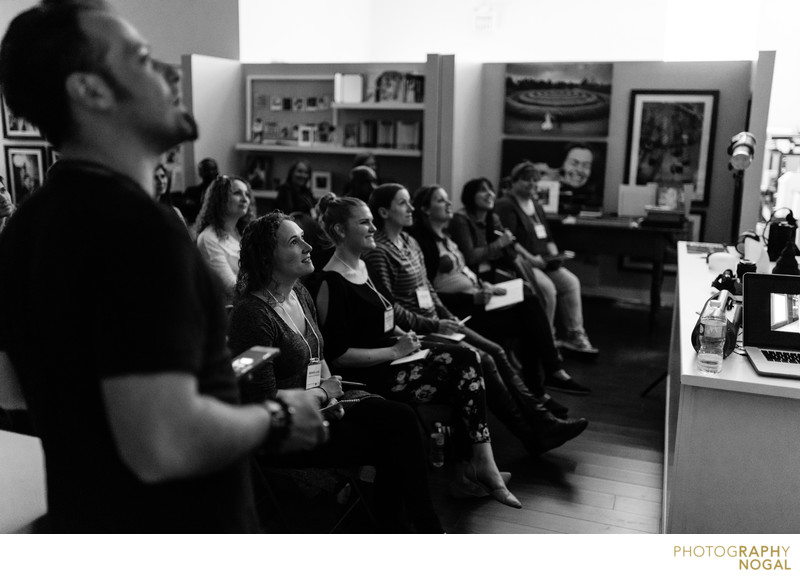 ---
SPEAKING / WORKSHOP NEWS
---
Interested in a photography workshop with Raph? Want to see Raph speak at a photo conference ? Fill out the form below and you will be notified about a future workshop or speaking engagement!