PRINTS / FINE ART BOOKS
I have photographs from my grandparents' wedding from the 1950's. They don't require backwards-compatible technology to be viewed. I pick them up, I can feel them in my hands, I can smell the paper; it has an aroma that automatically reminds me of my grandparents. It tickles the senses: that's the power of print.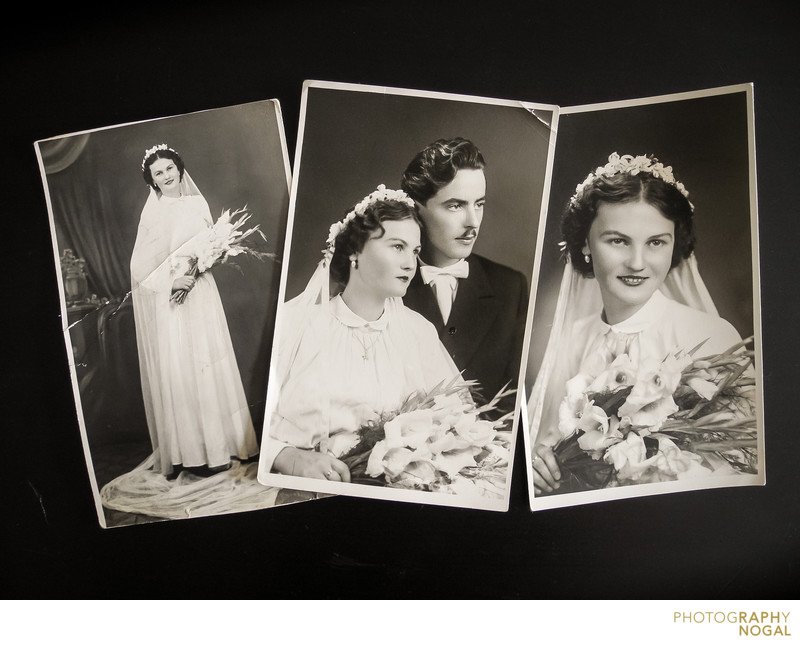 Digital files are made up of 1s and 0s. They're not tangible and you need electronics to see them. Do you remember floppy disks? How about DVD-ROMs? USB keys are still common, but what about in 10 or 50 years? As technology changes, the formats that we store digital files on change too.
What if you had pictures stored on a floppy disk? Would you even be able to view them today? What feeling does a digital image inspire?
I've heard it all: "we don't need an album right now, but we will get one done soon," or " we have the files so we can print them anytime."
It will never happen. I know people, personally, going on their 10-year anniversary and they've never printed their wedding photos. I know people that don't have a single piece of evidence as to what they looked like on their wedding day.
Procrastination always wins. You may have the best intentions, but life doesn't stop. Before you know it, there's a baby on the way, a house purchase, now a mortgage, 2 cars, career changes, moving, grandkids, retirement and so on.
Don't get me wrong. I like my iPad too, but that is not an image's final resting place. Don't let them die on the internet or a USB drive.
Will your grandchildren have the opportunity to feel a photograph? Will you give them that chance? I'm certainly grateful that I did.
PRINTS / WALL ART
Print is an incredible medium. It can be enjoyed daily as you walk by a piece hanging on a wall or framed on a nightstand. It can be passed on to future generations. It can be an art series, a one-off, or you could be the star.
Raph Nogal Photography offers a wide range of options, including gift size prints, such as 4x6, 5x7, and 8x10 (8x12), to custom-sized wall art such as, high-end acrylics, metal prints, fine-art museum and art gallery archival papers, and artist-grade canvas.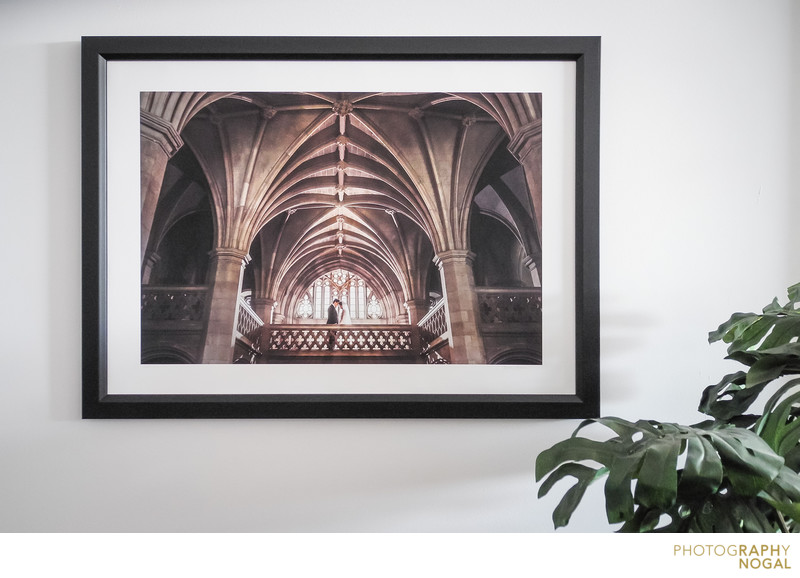 All our pictures go through a custom edit. We retouch each photo individually. Distracting elements are cloned-out, colours are enhanced, and blemishes are removed. This is all done by hand editing with extreme care.
We also finish off the image, meaning a subtle texture could be added, the photograph may lend to a black and white treatment, or elements may be added to the photos, such as a dramatic sky.
Those extreme retouching and editing examples are performed mostly for large wall art pieces, and not necessarily for a 5x7 photo of the family, for example.
ALBUMS / FINE ART BOOKS
Wedding albums are where everything comes together. It's not a scrap book: it's a carefully curated, designed, and presented piece incorporating the uniqueness of the bride & groom and their day. It's a collection of families, friends, and your story.
When I photograph a wedding, I'm intentionally photographing for the album. My goal at every single ceremony is to capture images in a way that will fit into the overall story presented in the album. Every spread is cohesive, in terms of colour palette and storytelling. The design is simple, elegant, contemporary, and timeless.
The way the photos are arranged is done with purpose: to lead the eye in certain directions, emphasize certain elements, and create an overall flow, as we view the pages from top left to bottom right.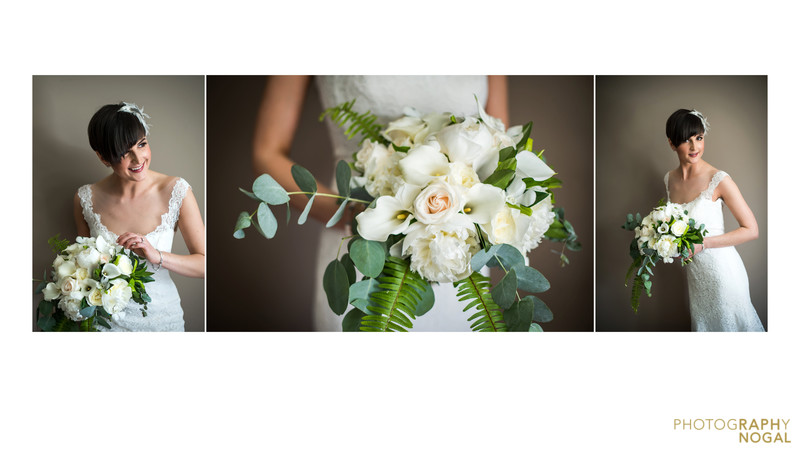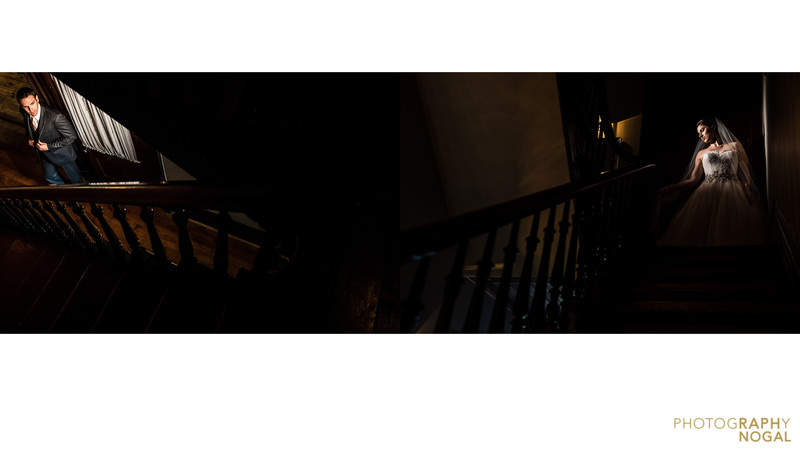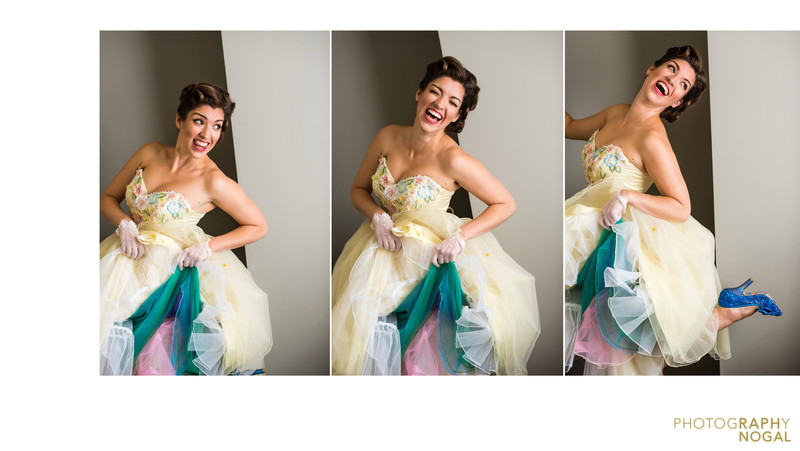 We pride ourselves in creating some of the best albums in the world, just see for yourself. Below is our Wedding & Portrait Photographer's International (WPPI) Award-Winning Album from the Wedding Album - Multiple Photographers category.
Click on the image below.
Raph Nogal Photography works with the top album supplier in the world, GraphiStudio. They have a strong innovative approach, creating stunning products while maintaining the core values of Italian craftsmanship: quality.
Having experienced various other album suppliers in the past, I can, without a doubt, say that GraphiStudio is the best in the world. I am thrilled to be partnered with them to provide my clients unique, high-quality fine-art books.