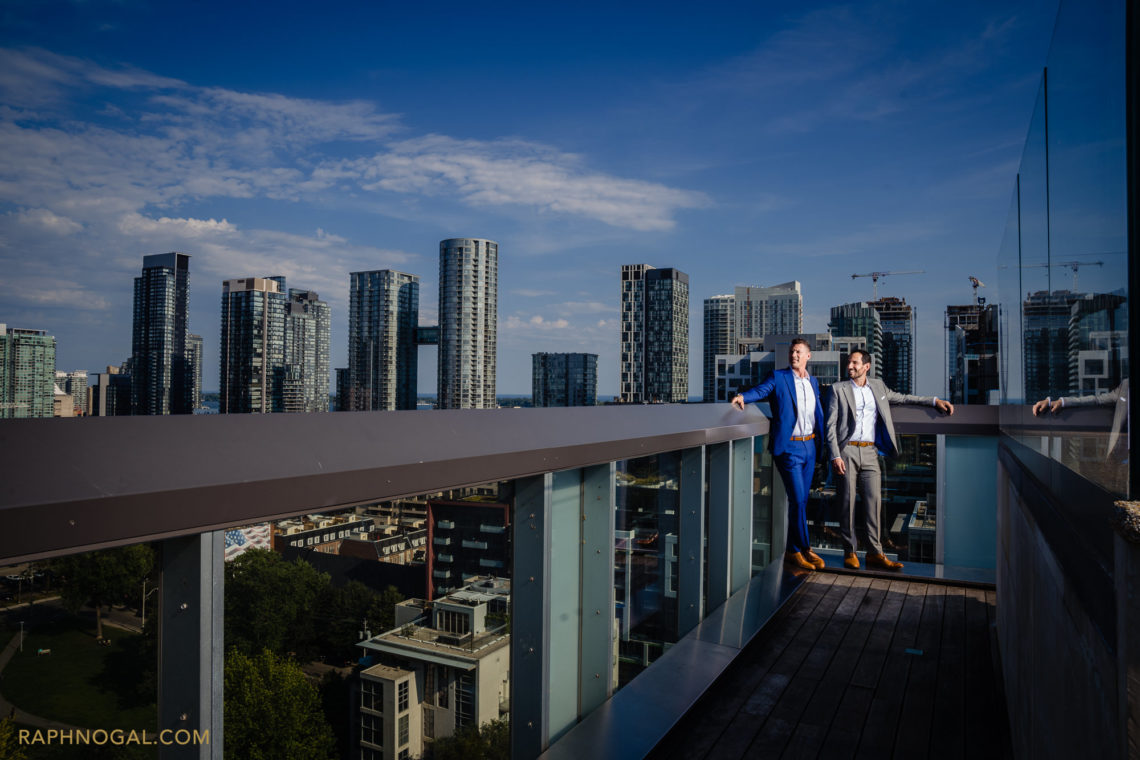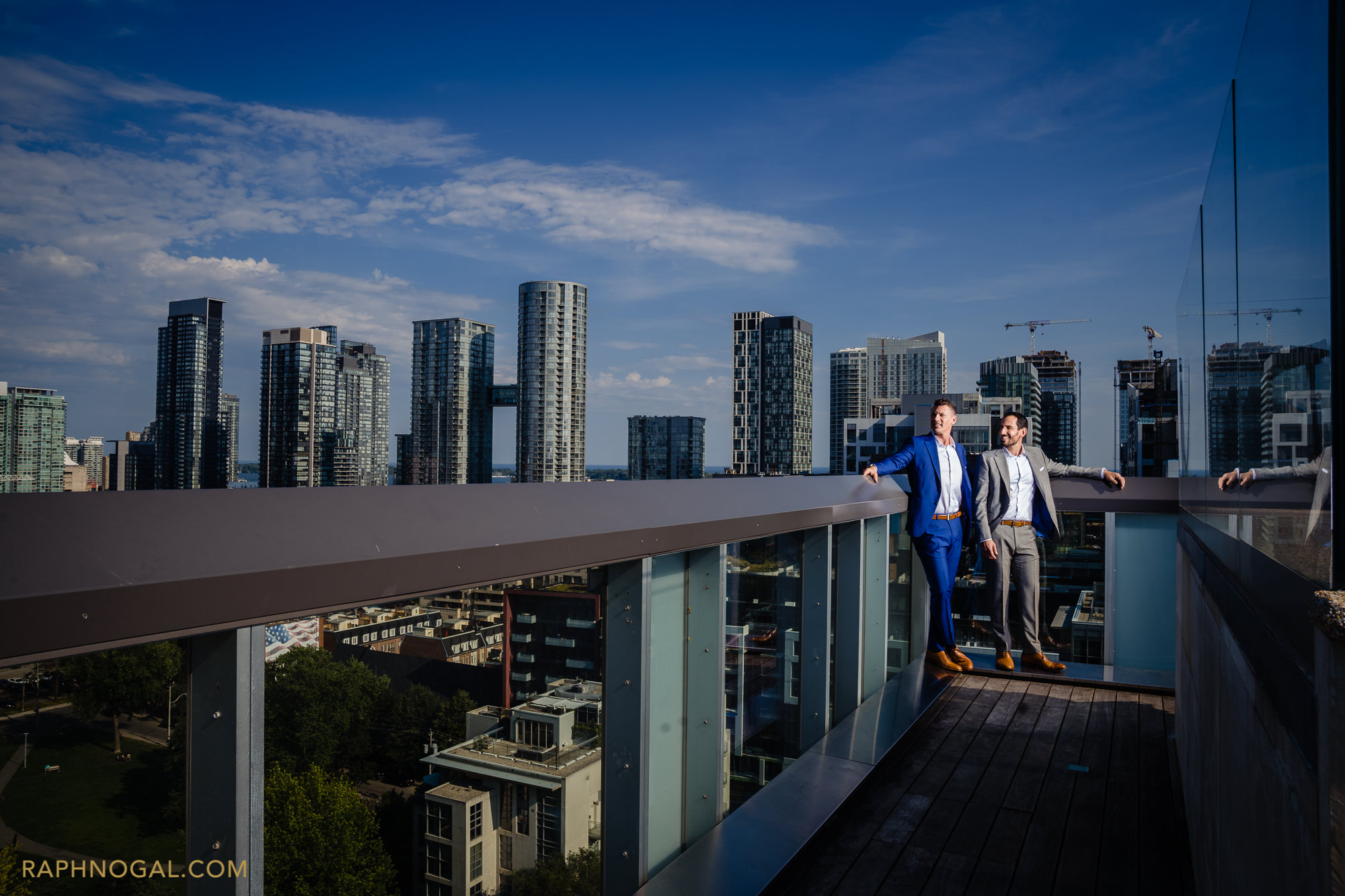 Thompson Hotel Wedding: Elliot & Jon | Toronto
This was one of the most relaxing and easy-going wedding EVER! We loved spending Saturday afternoon with Jon and Elliot as we explored parts of downtown Toronto and witnessed their ceremony on the rooftop of the glamorous Thompson Hotel.
Congratulations guys!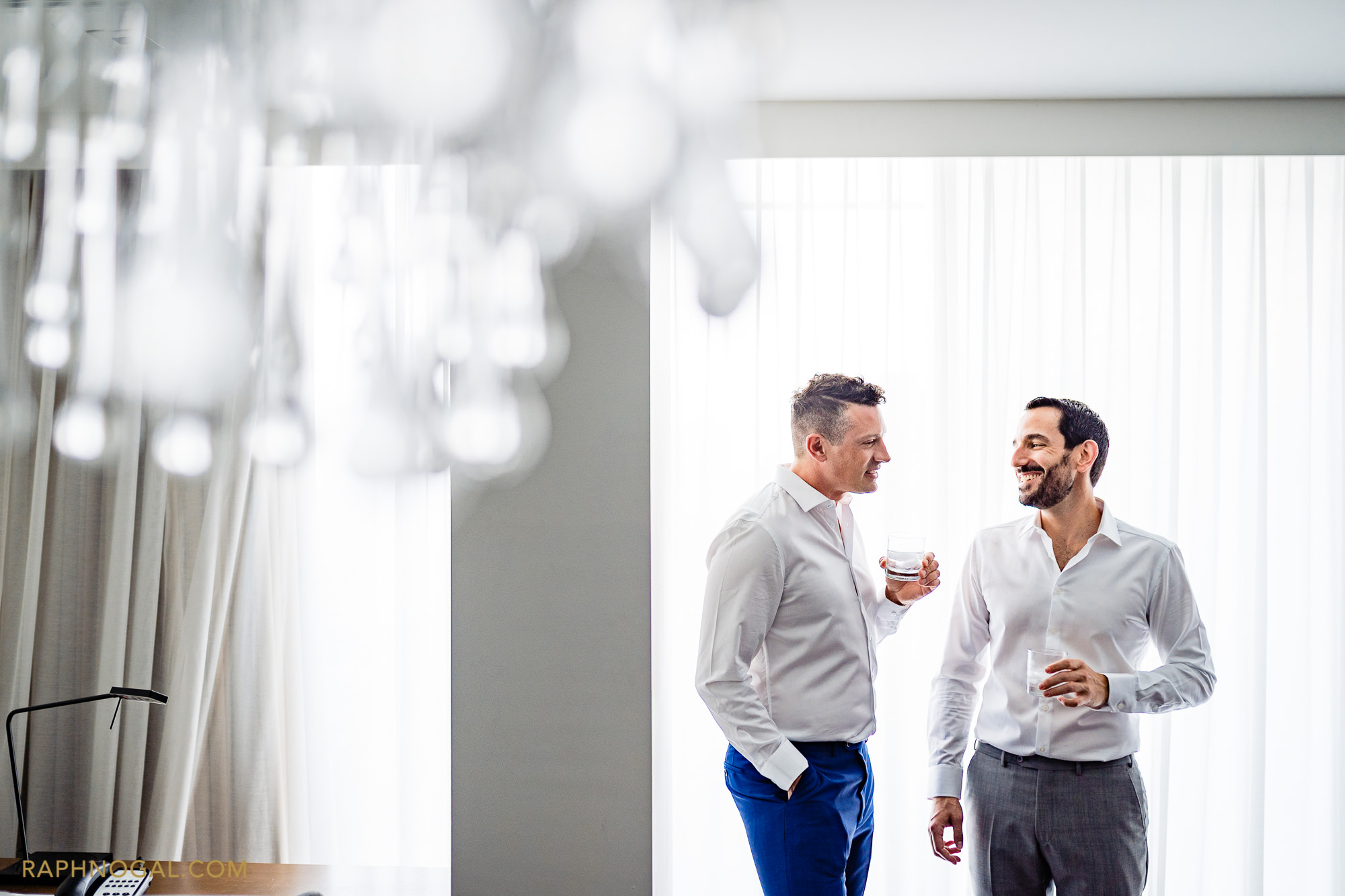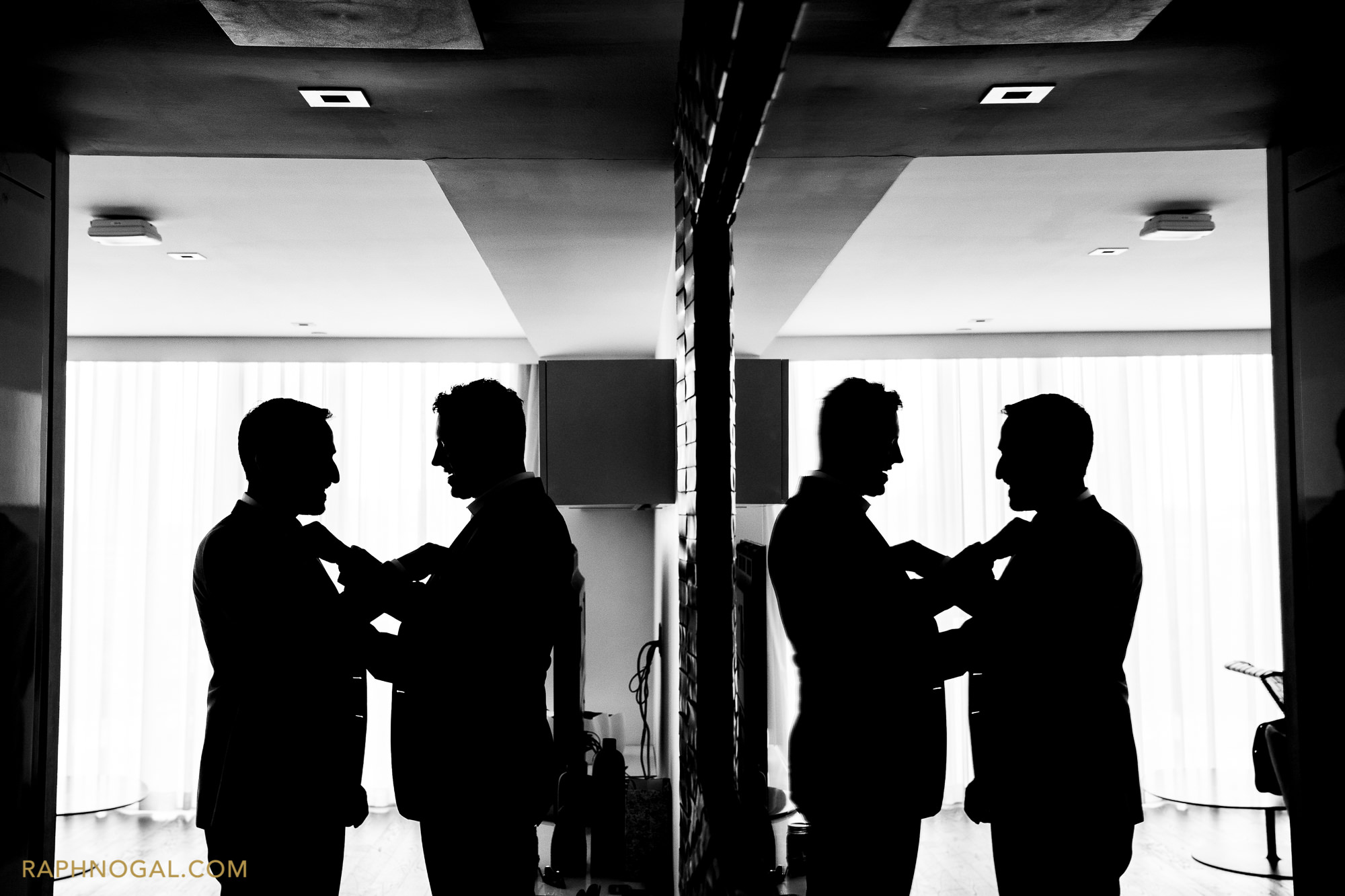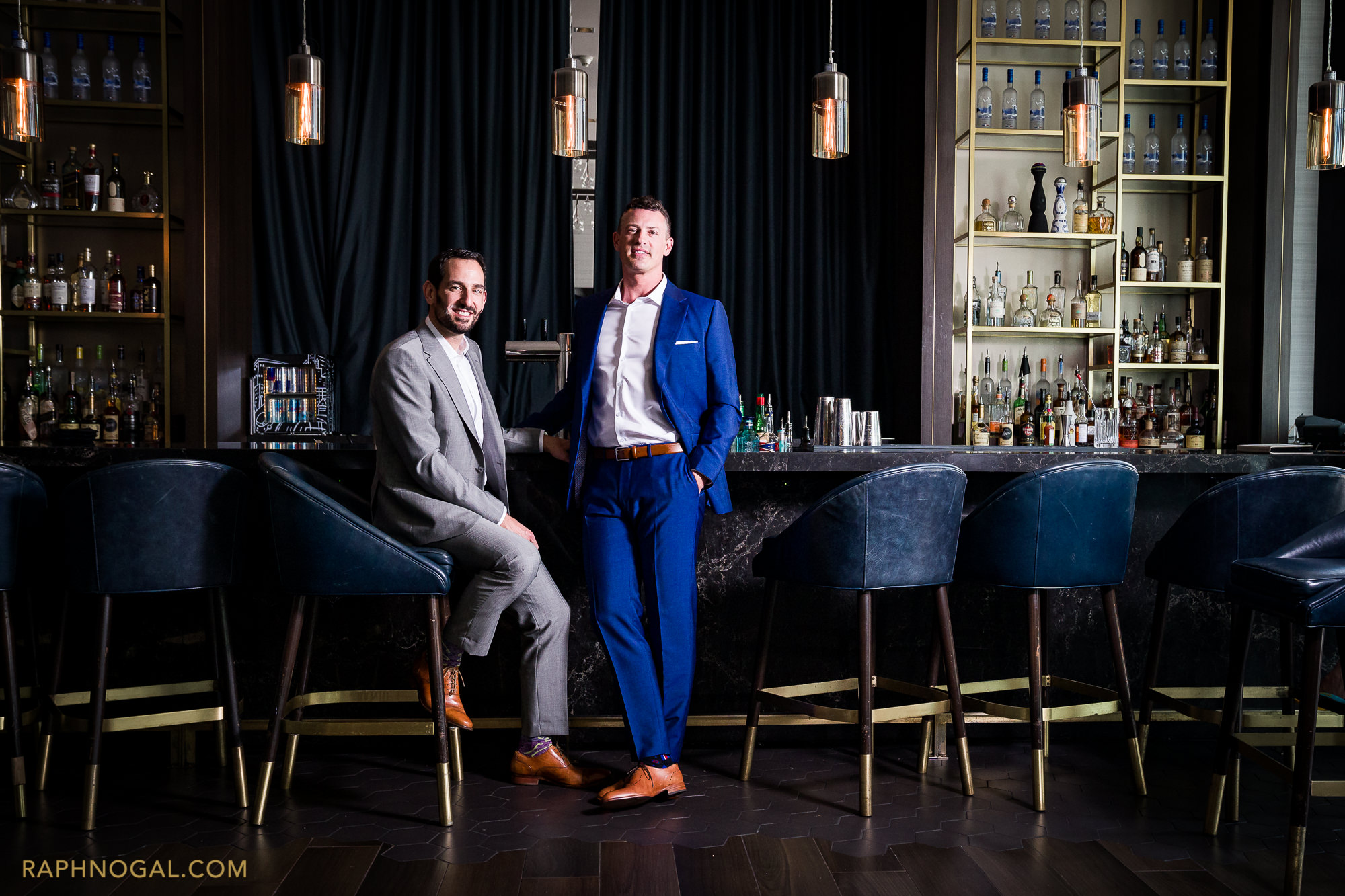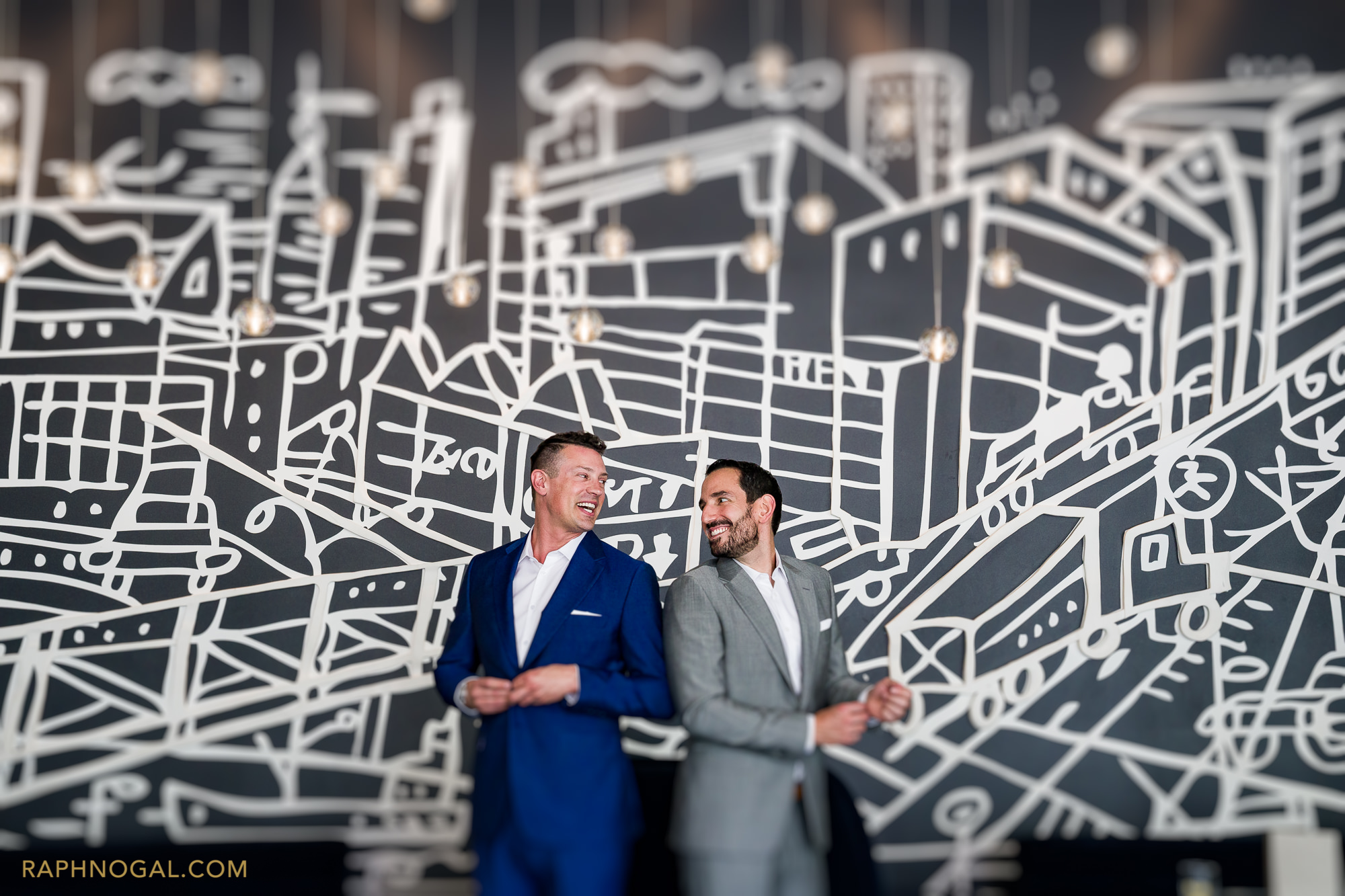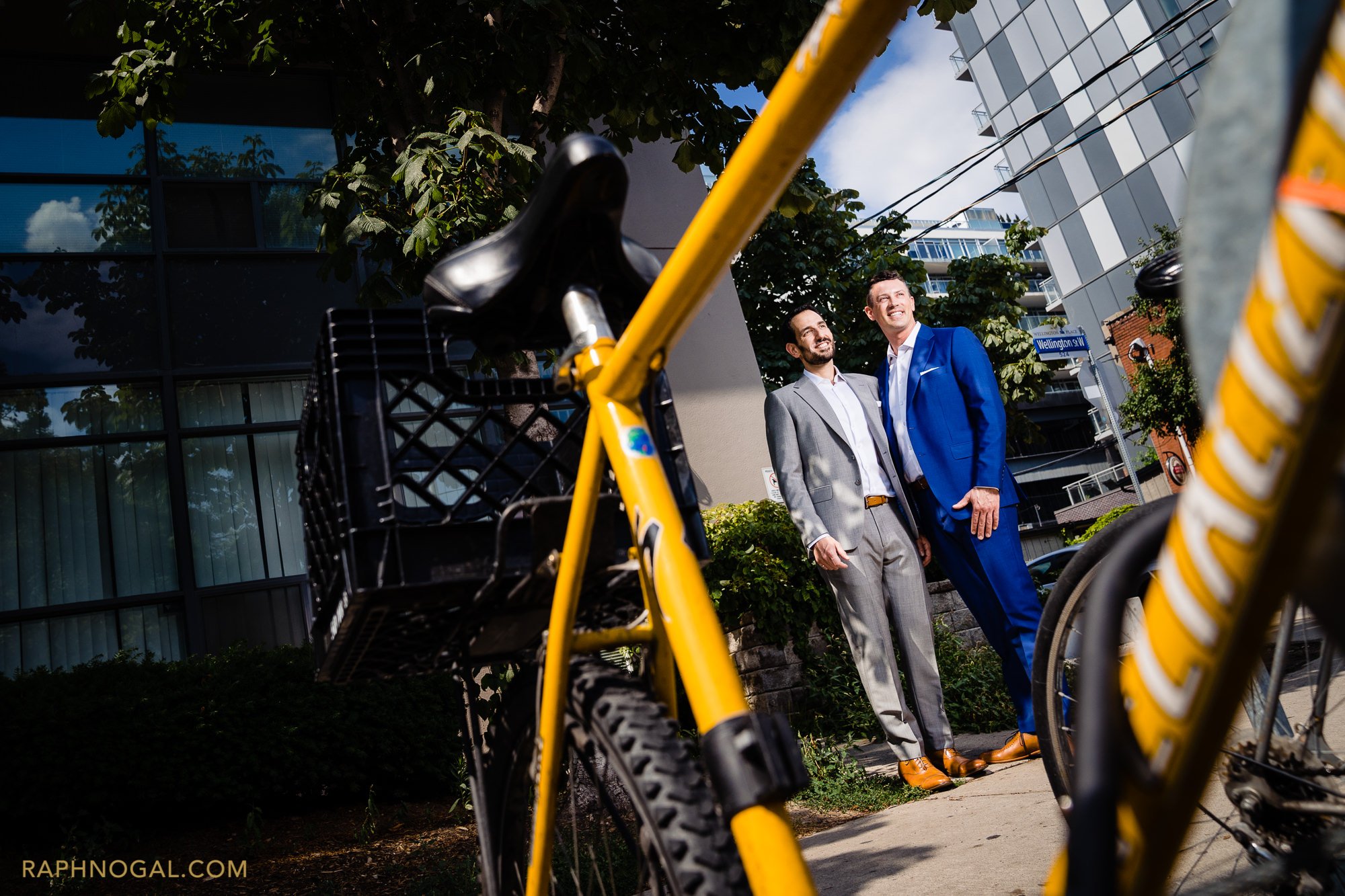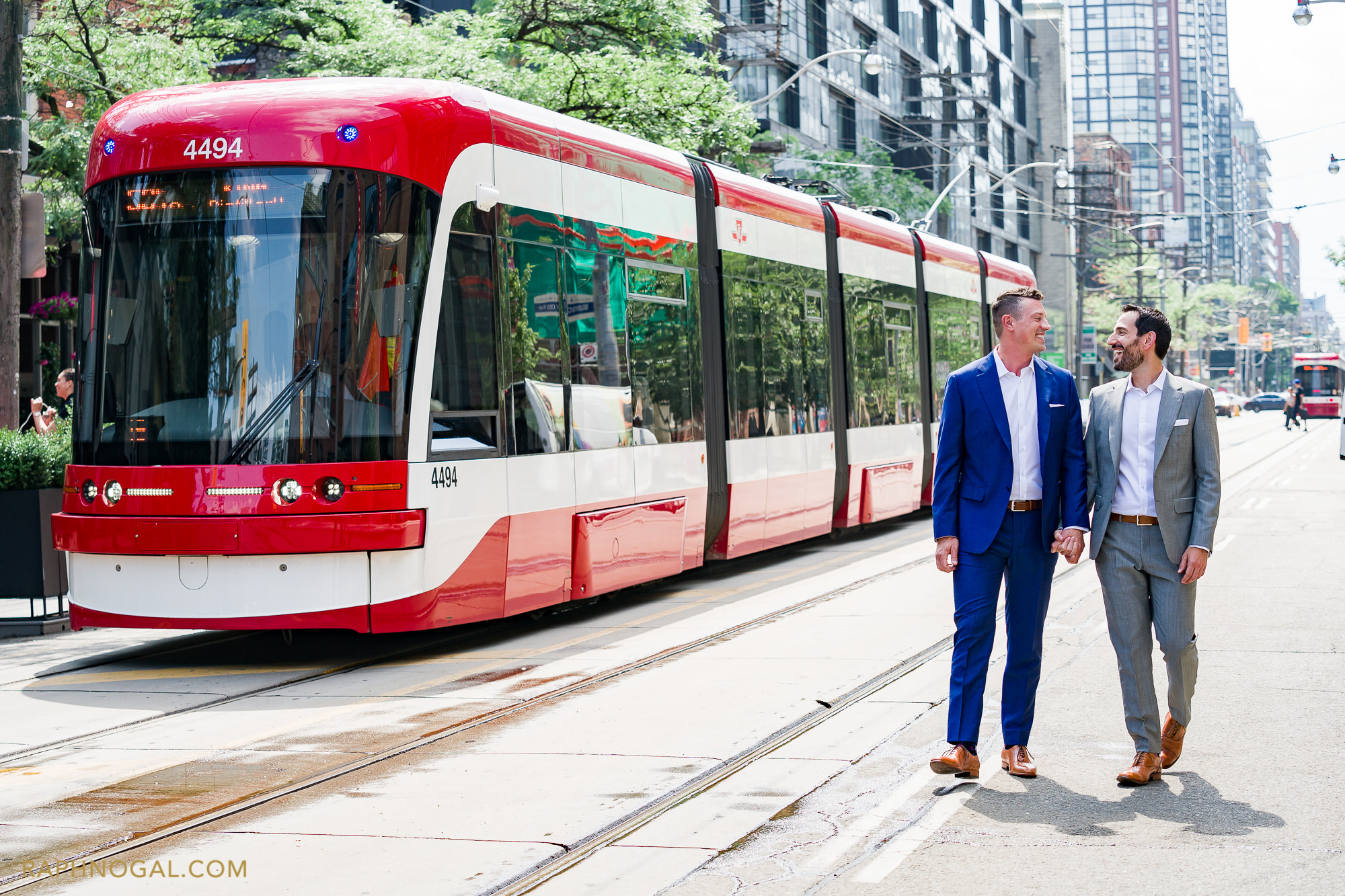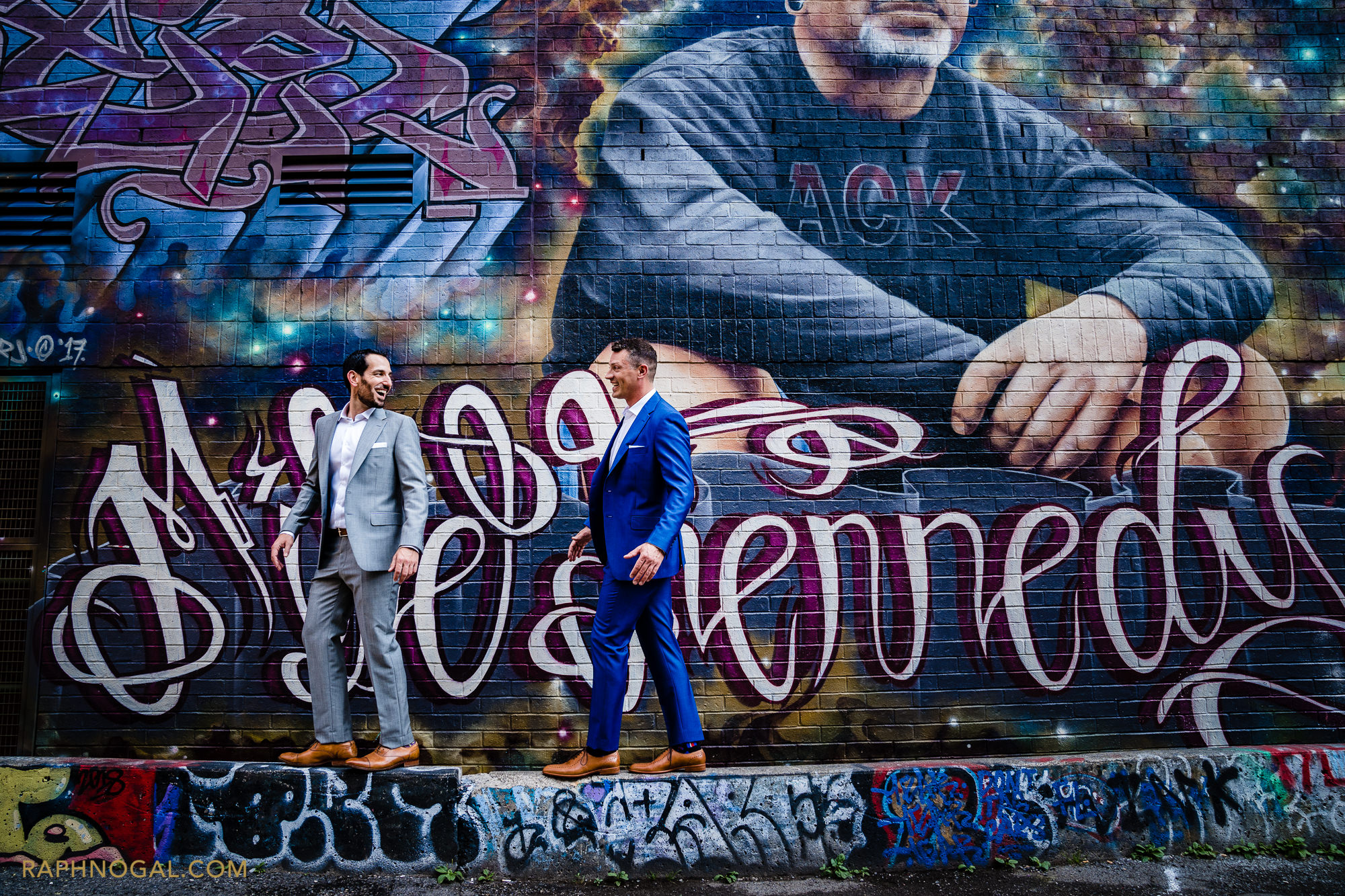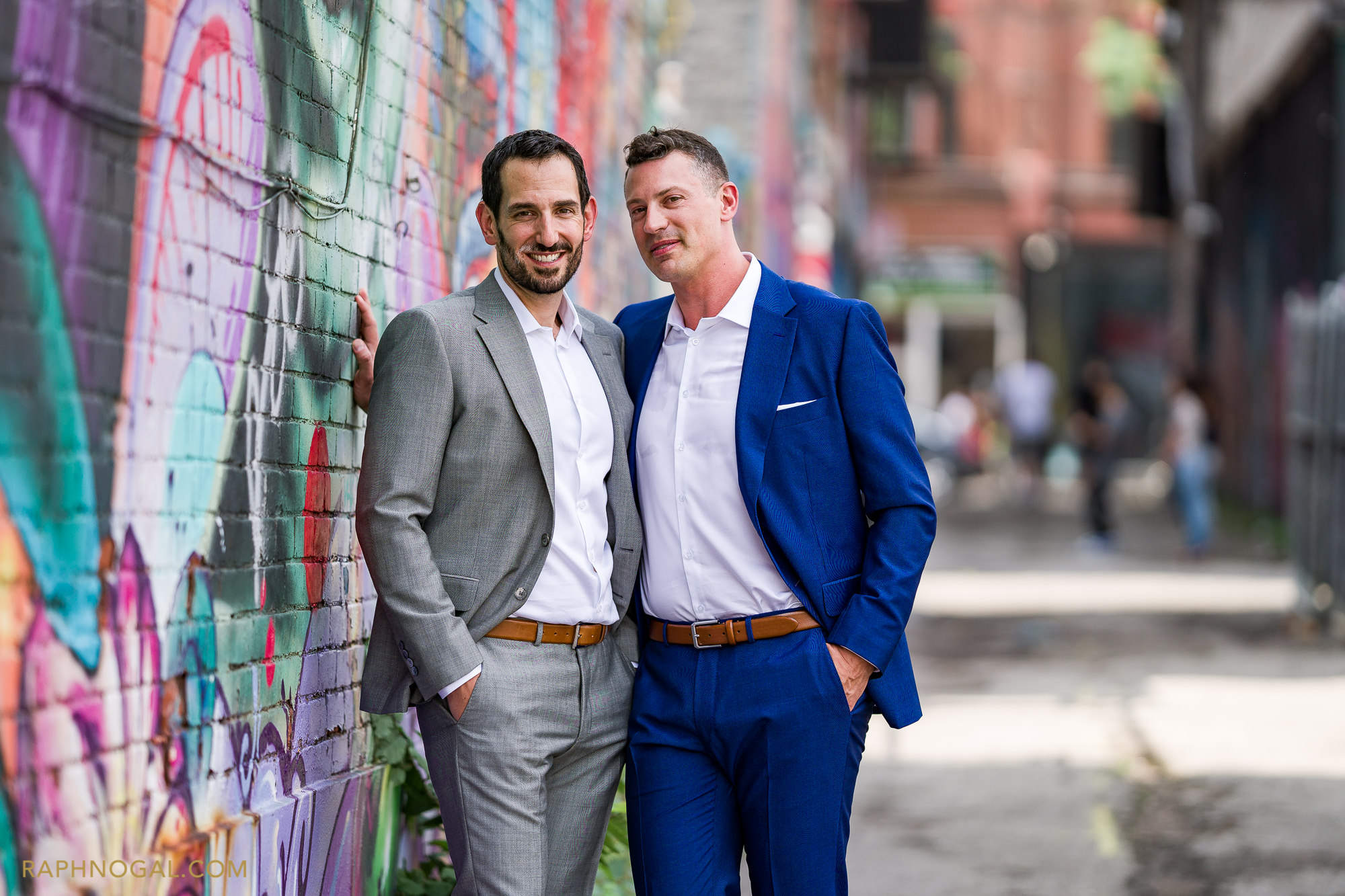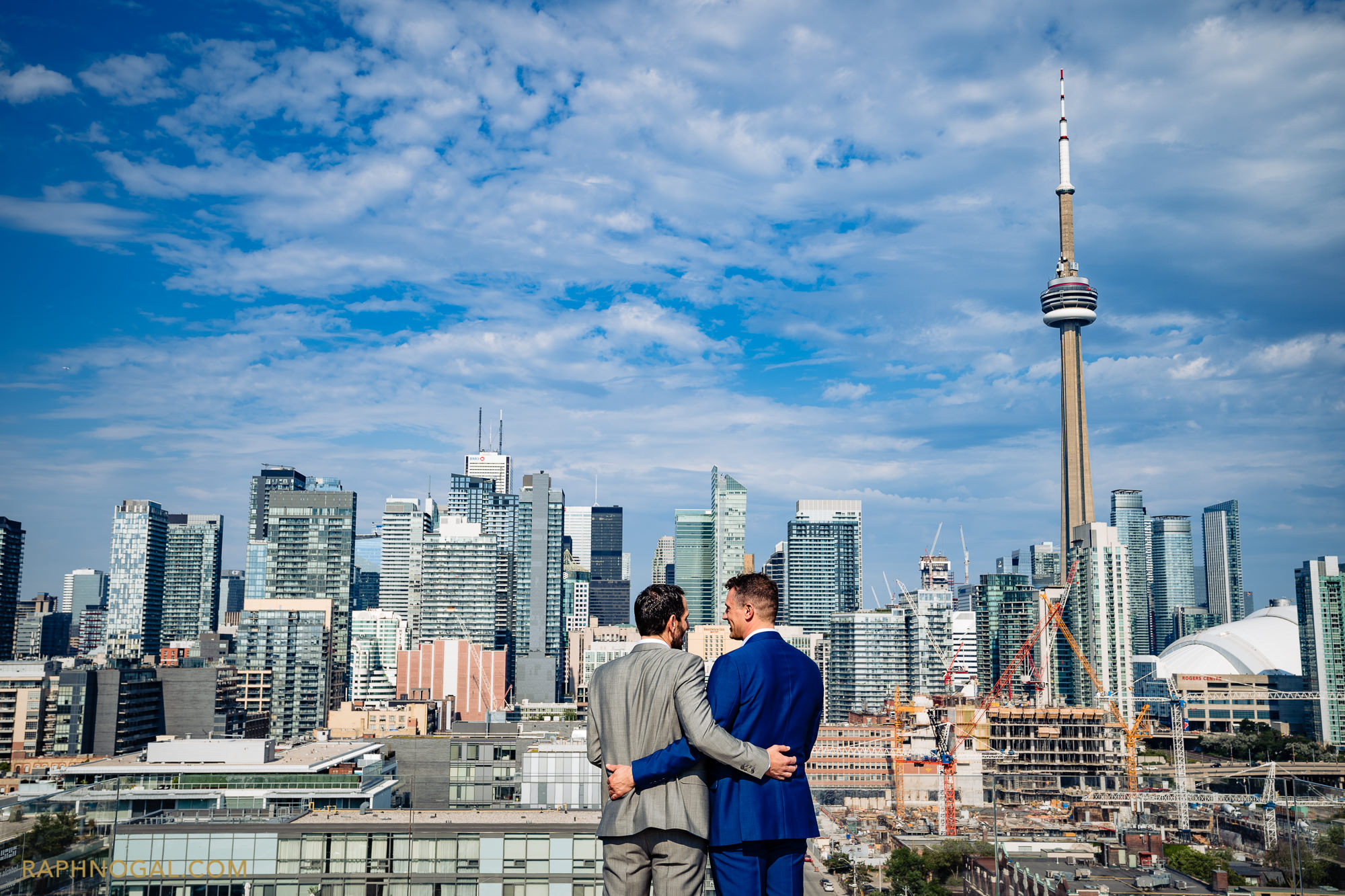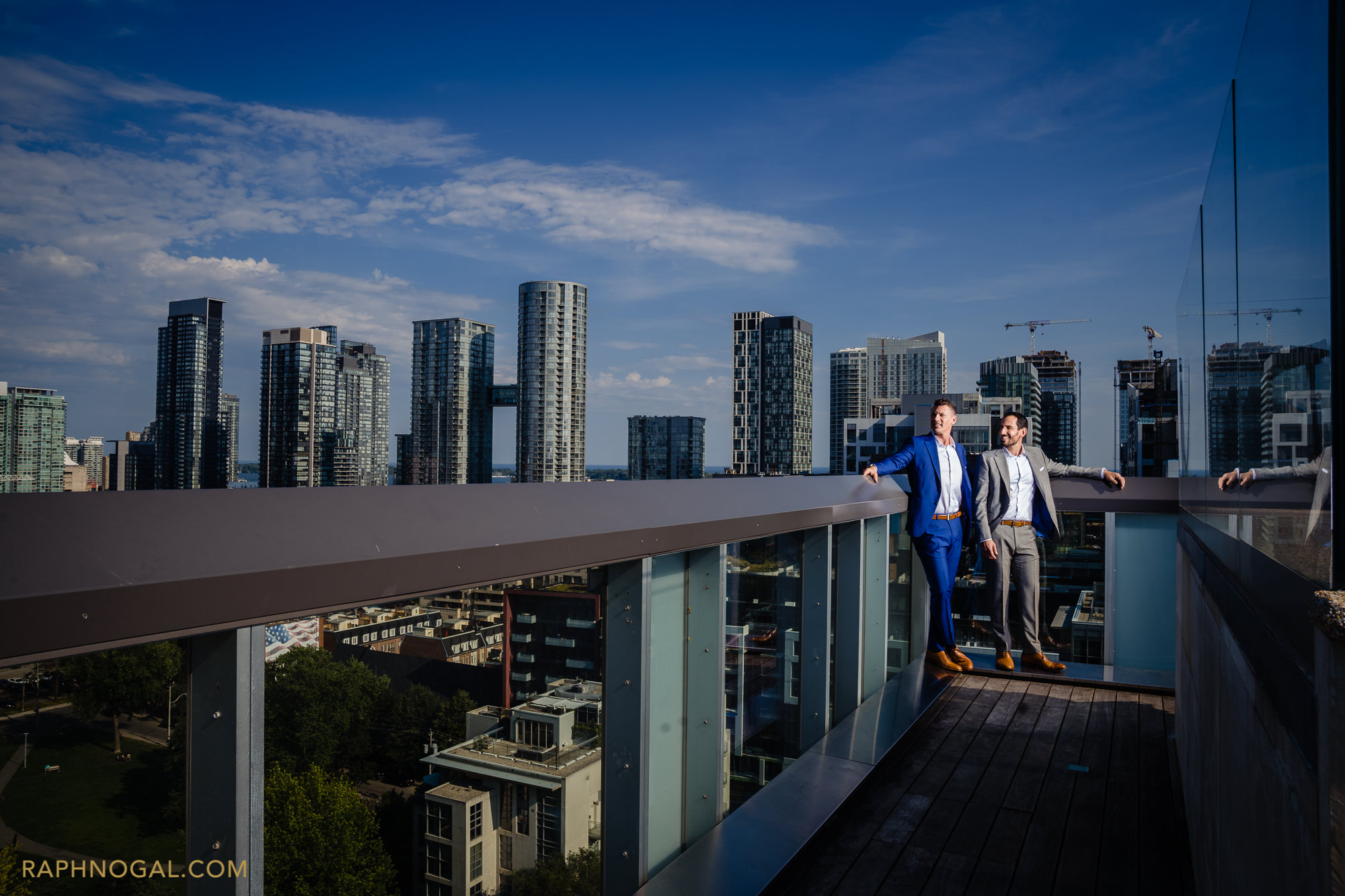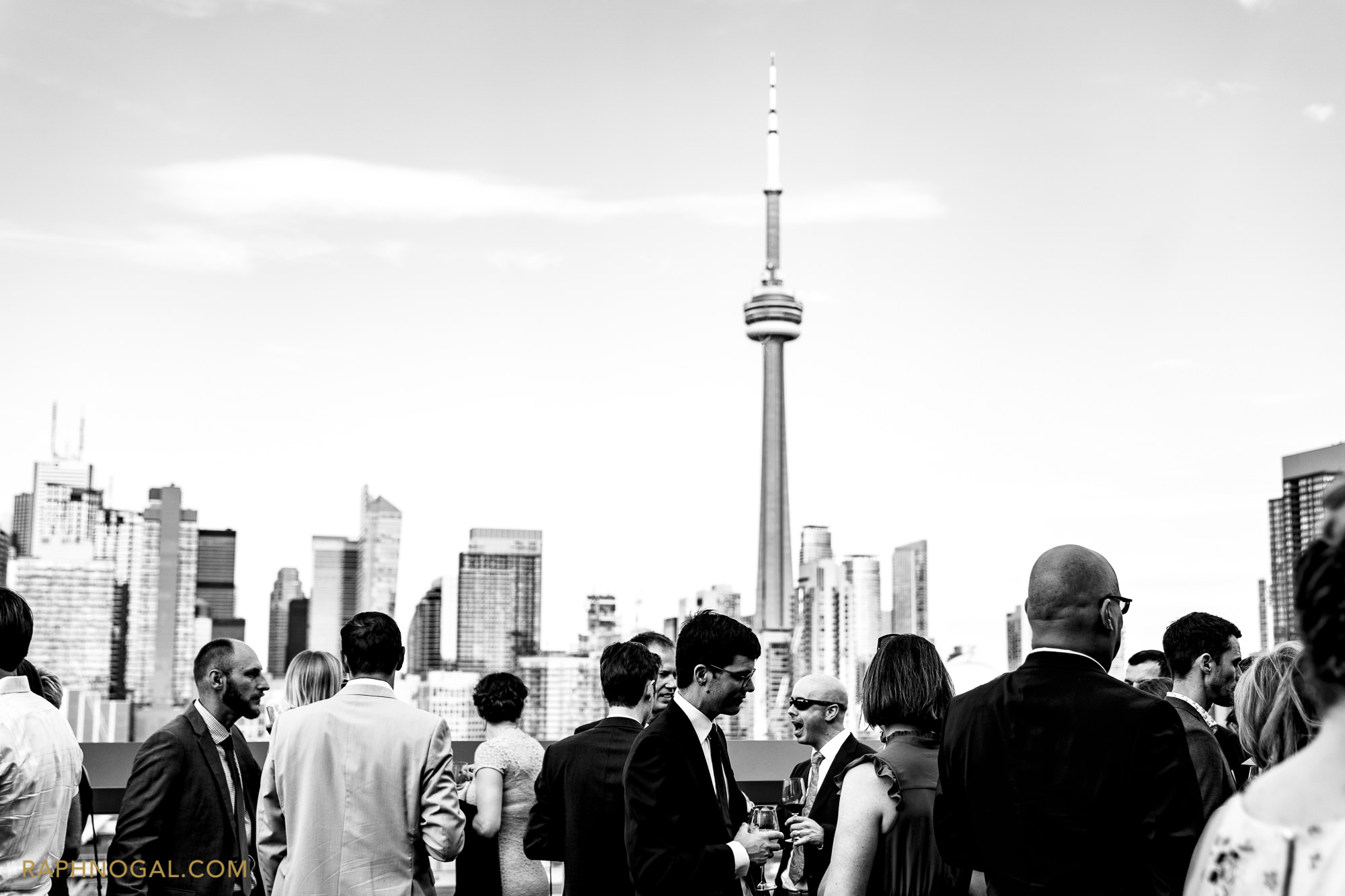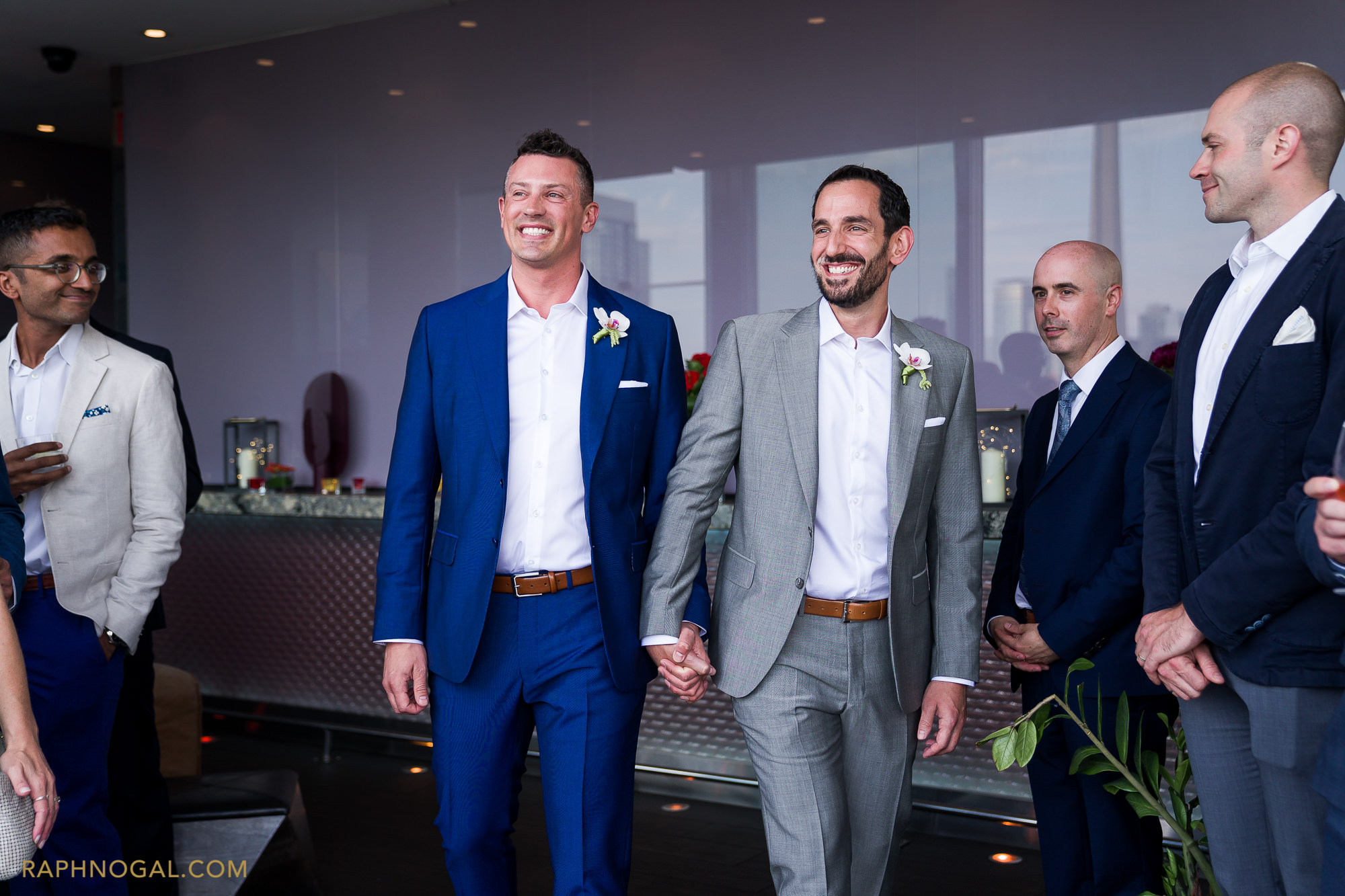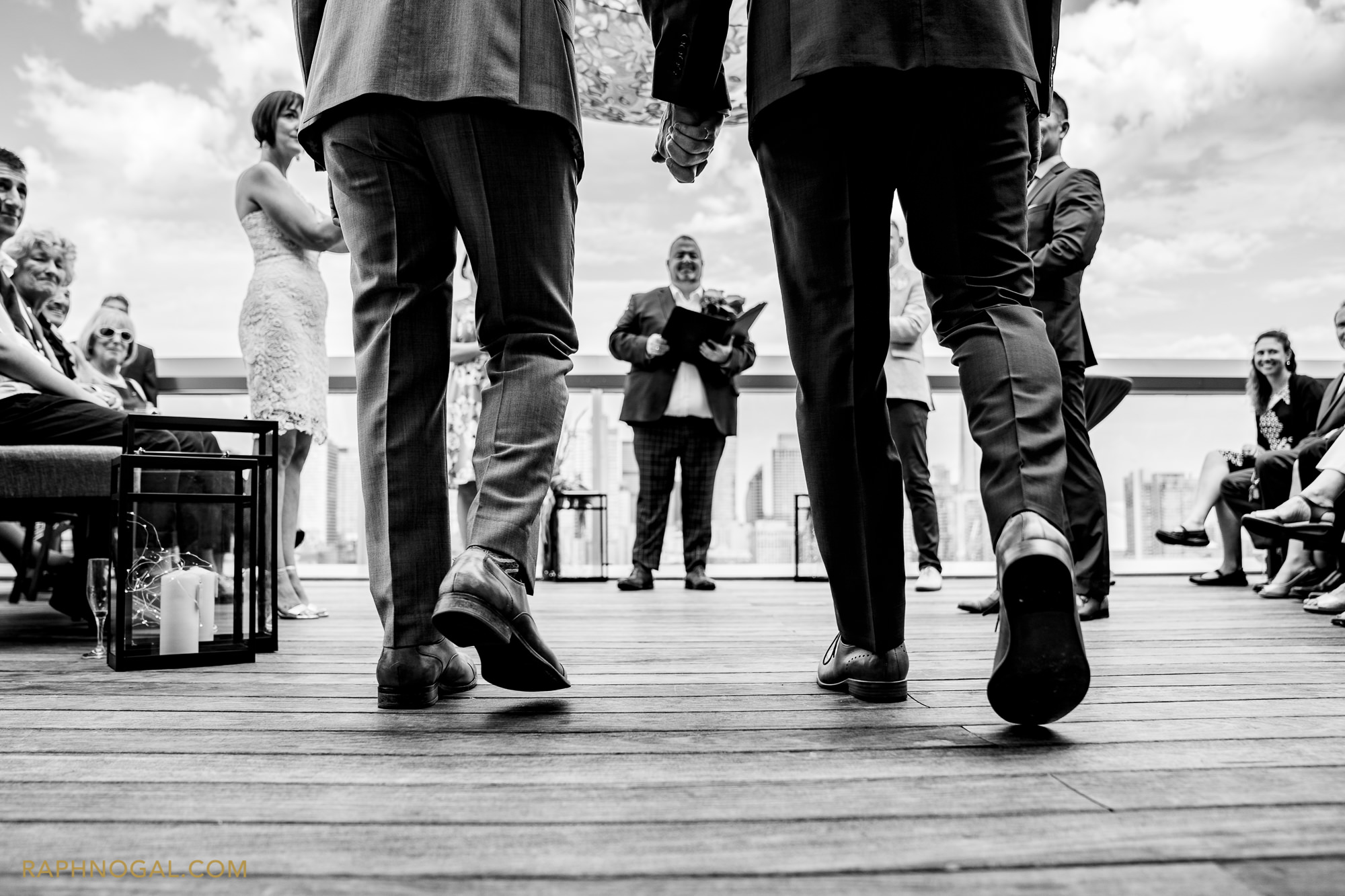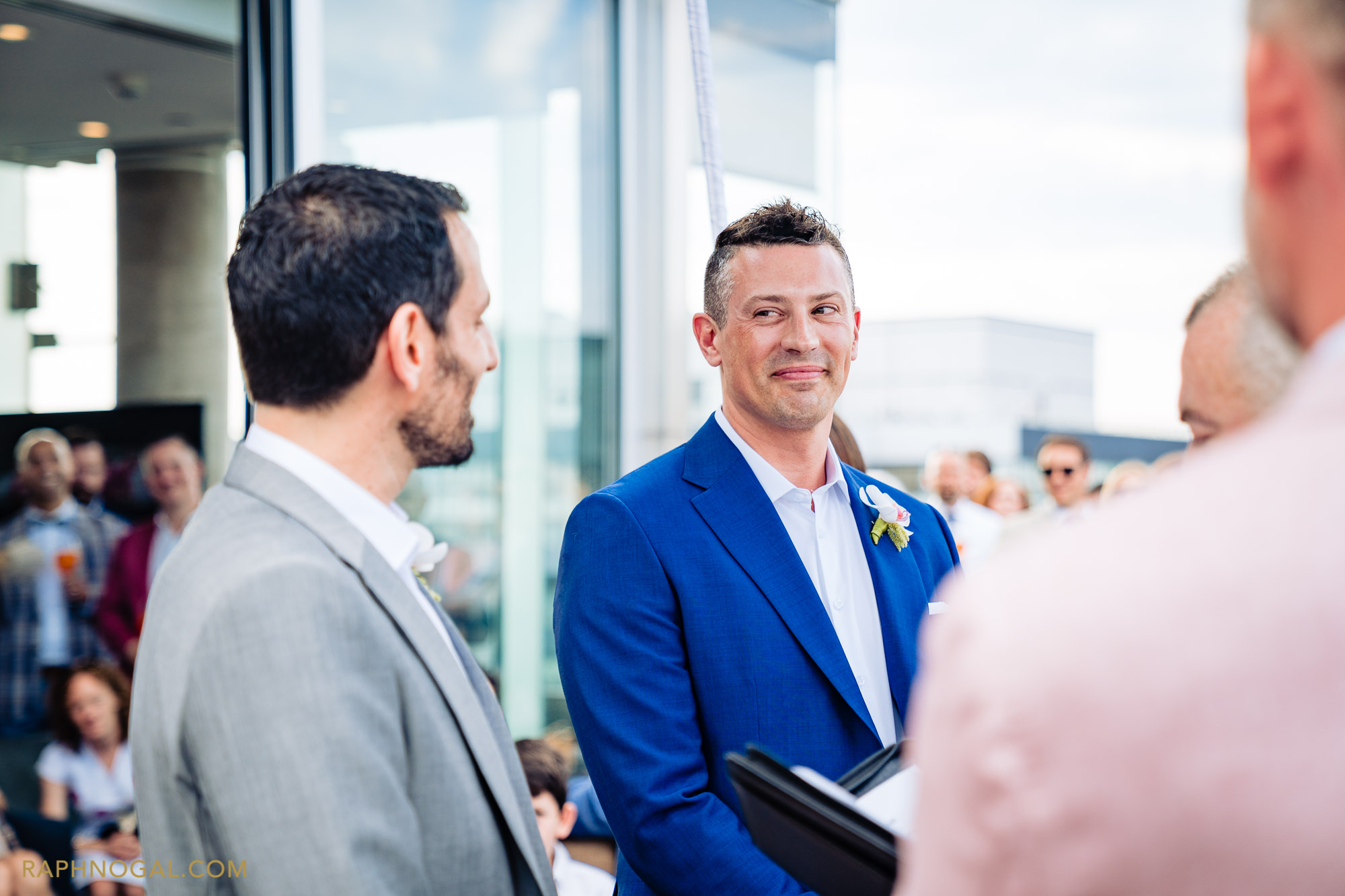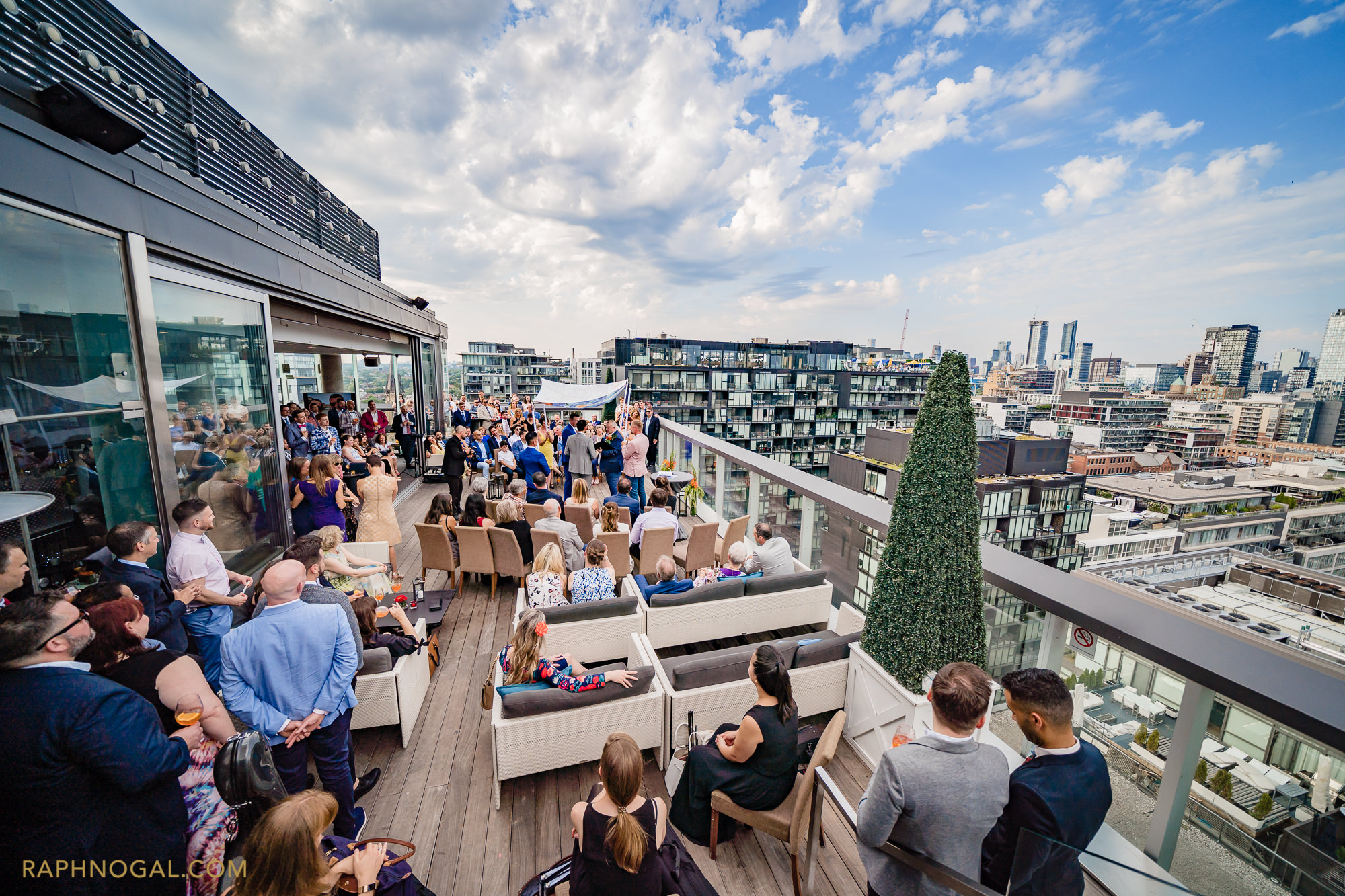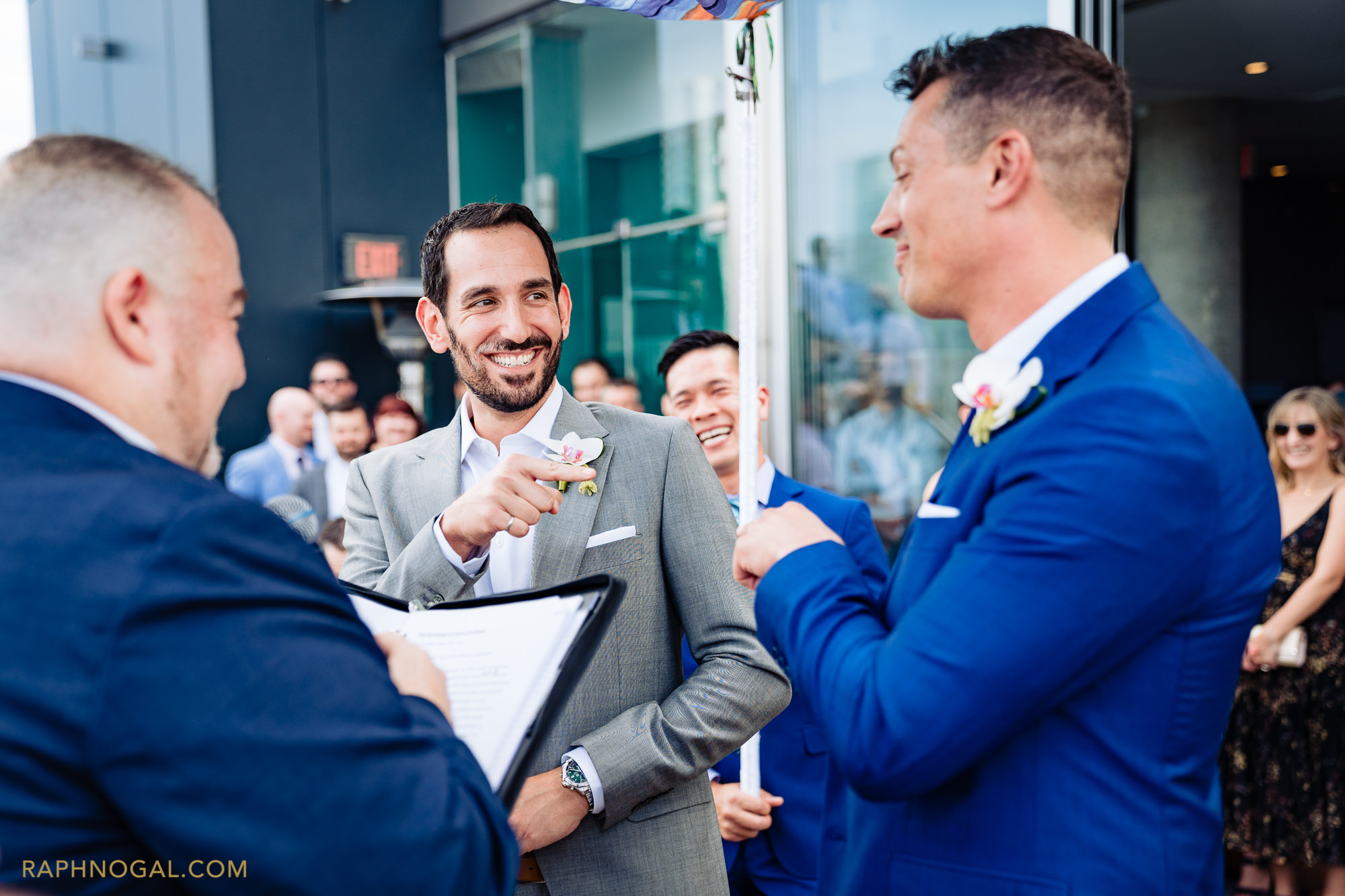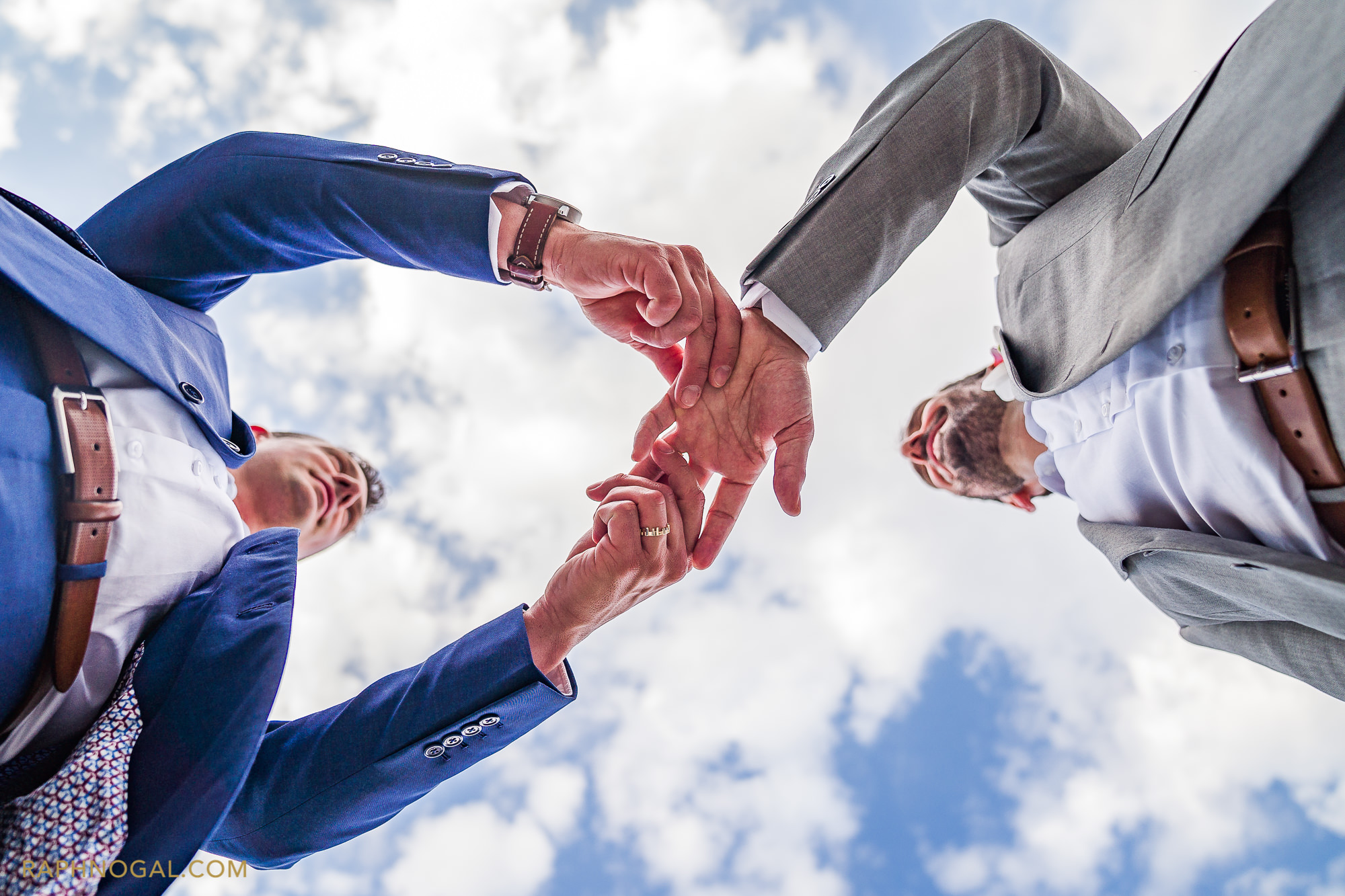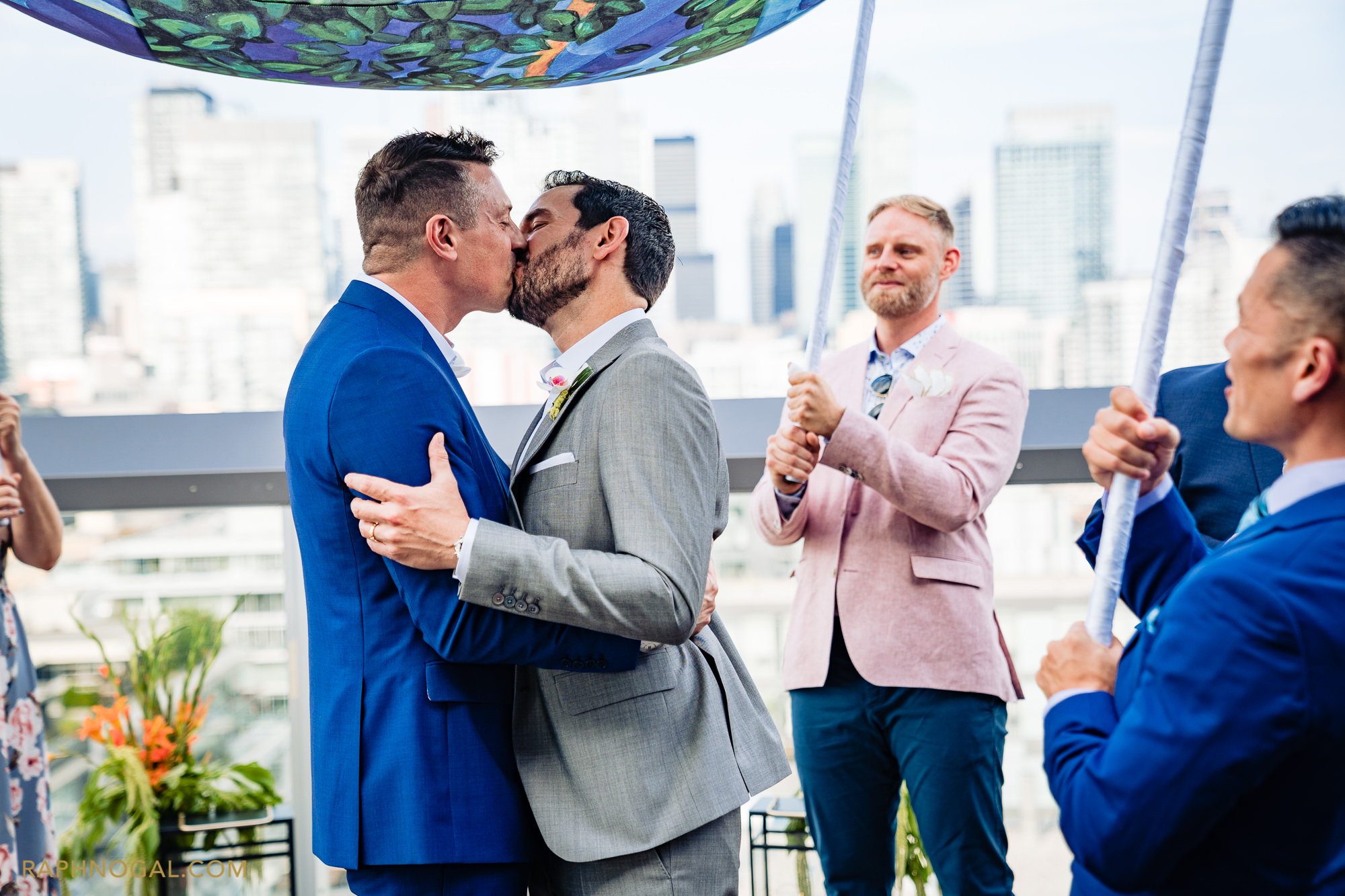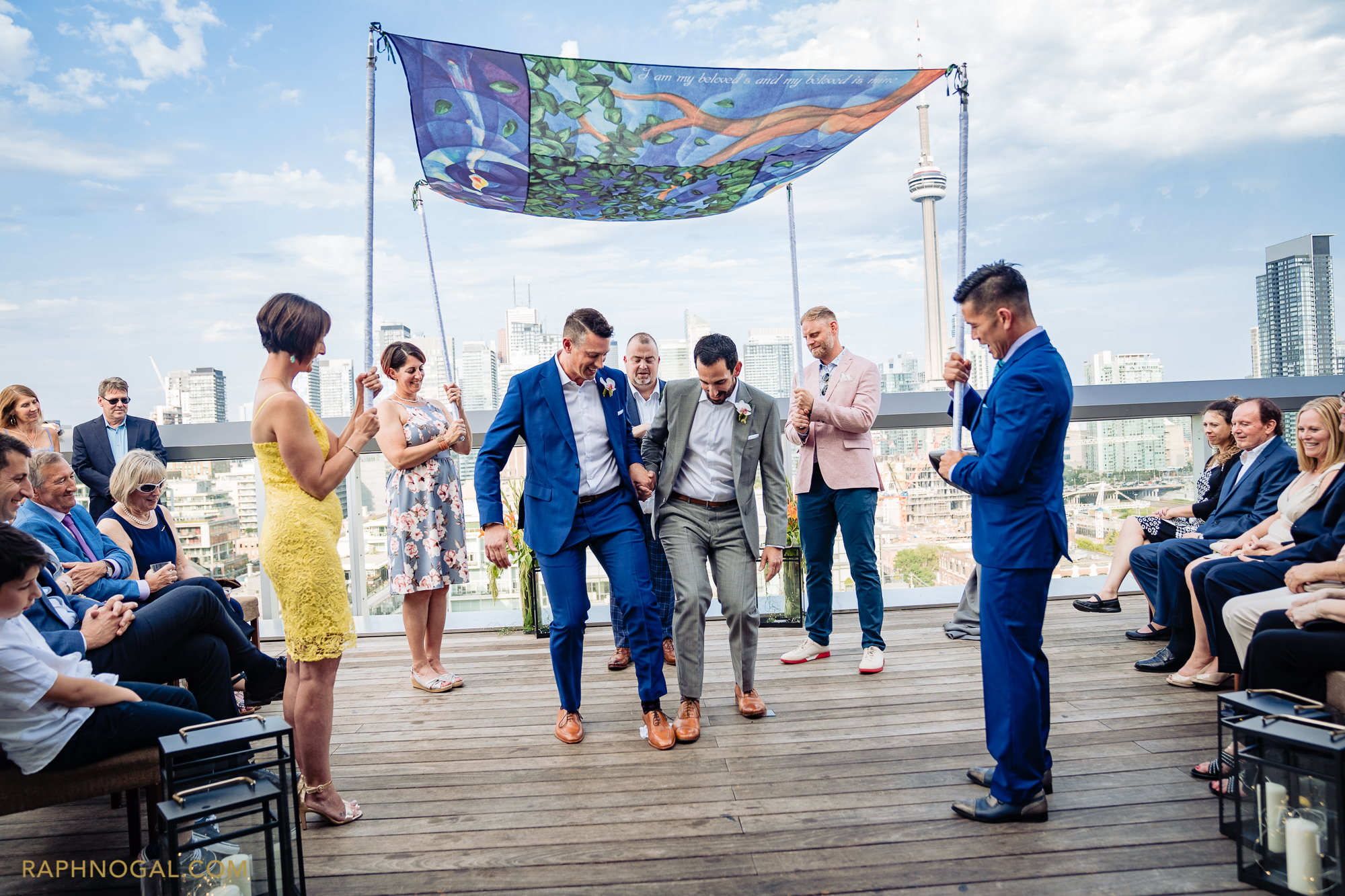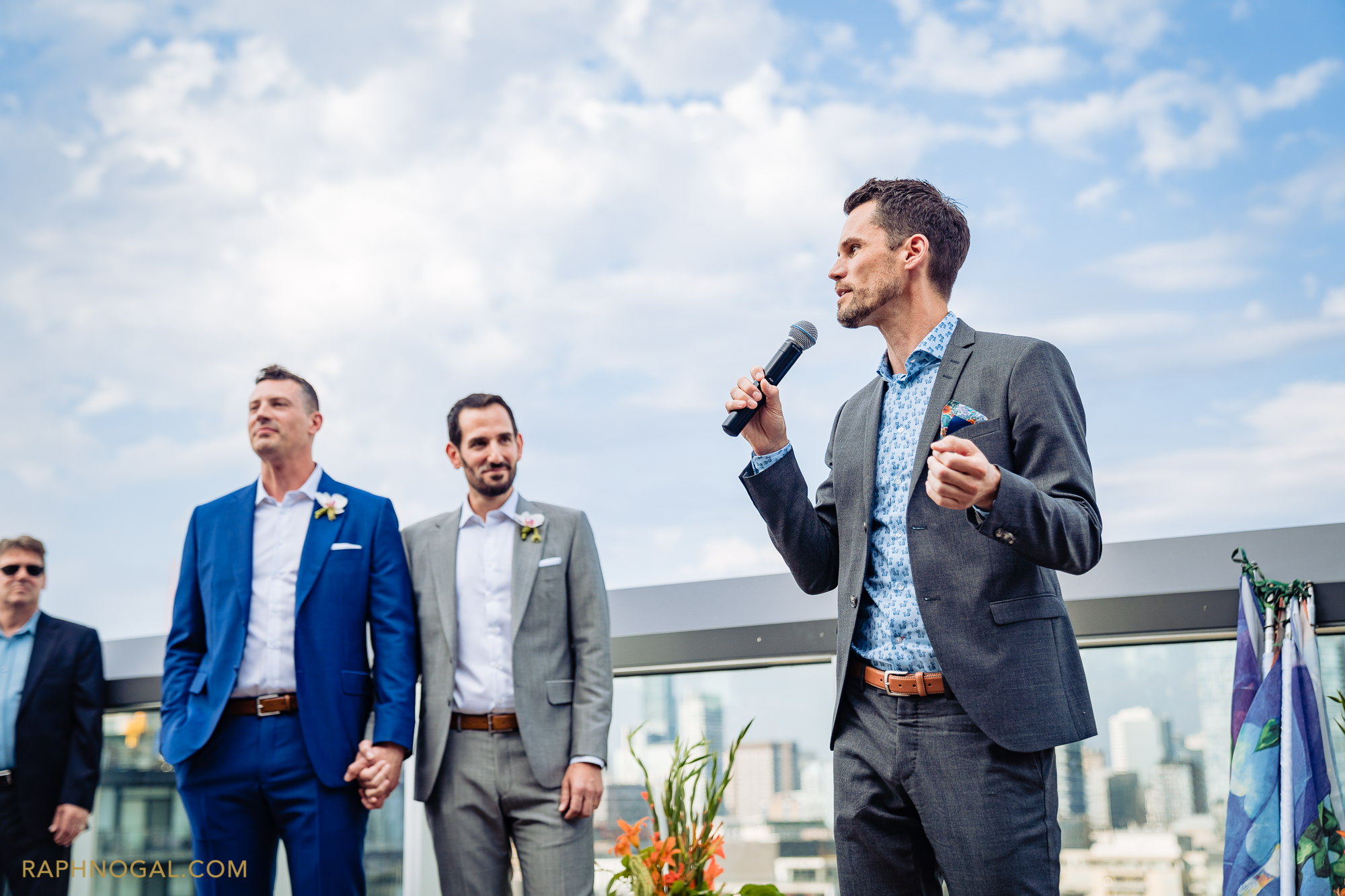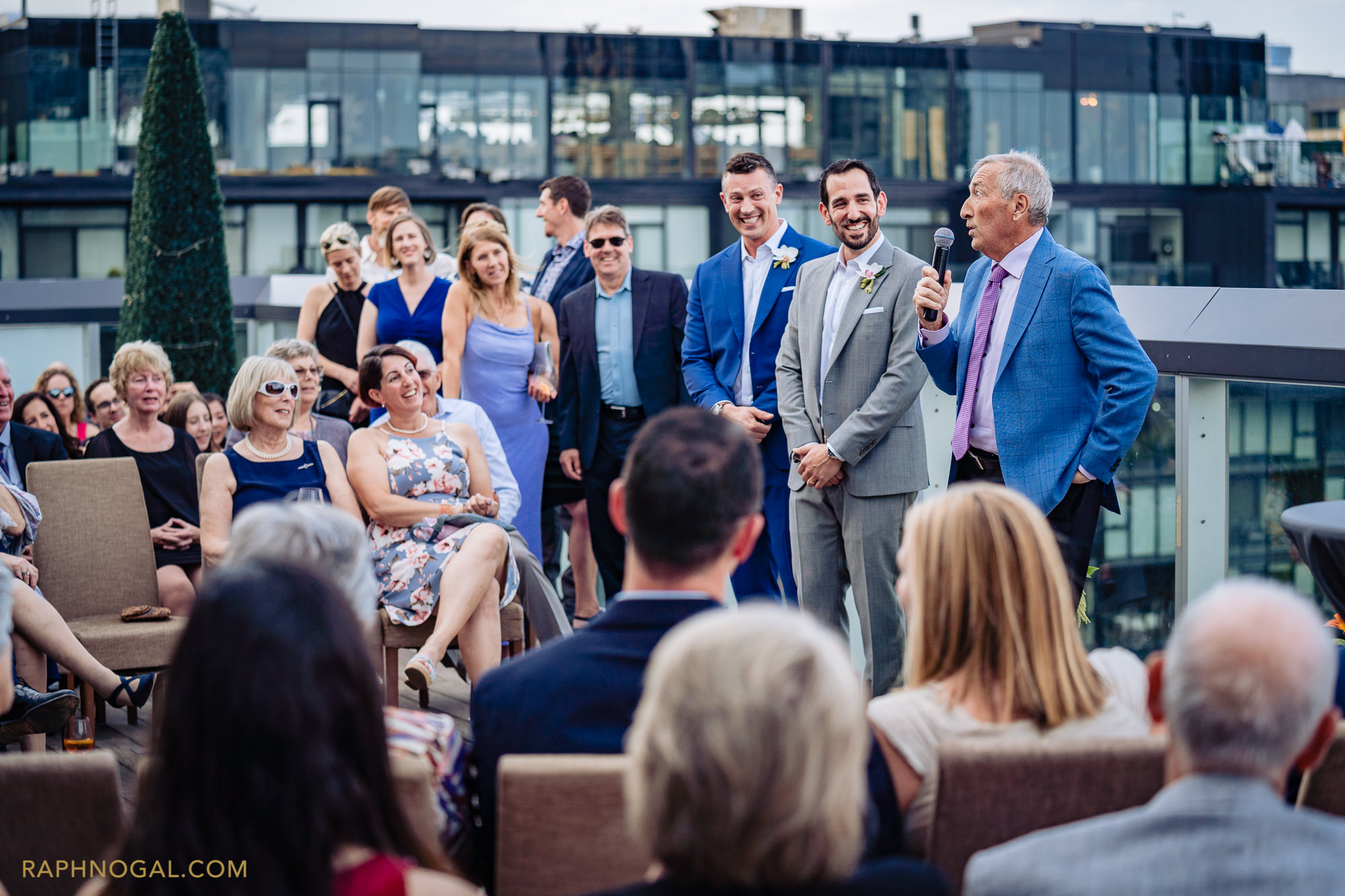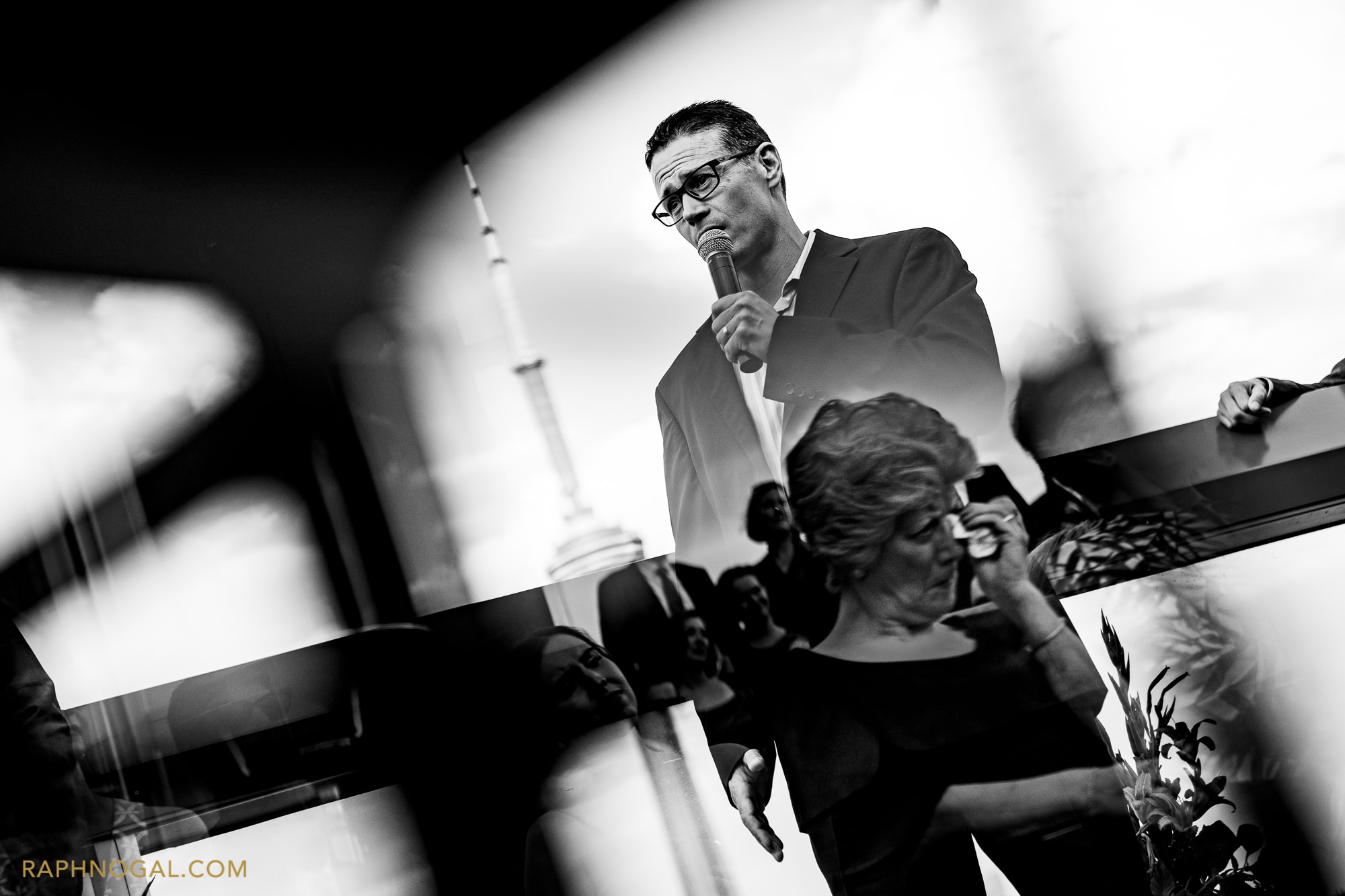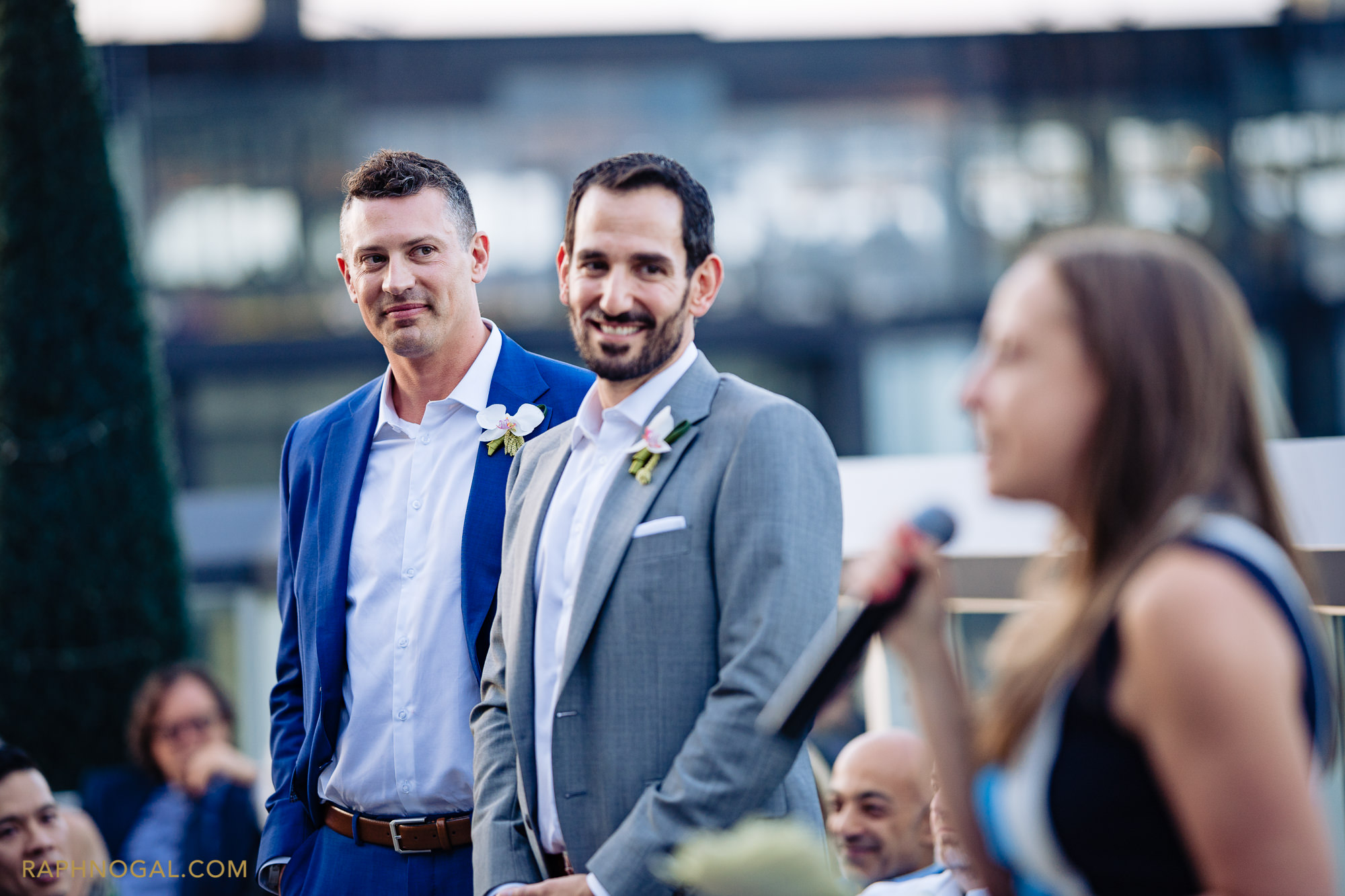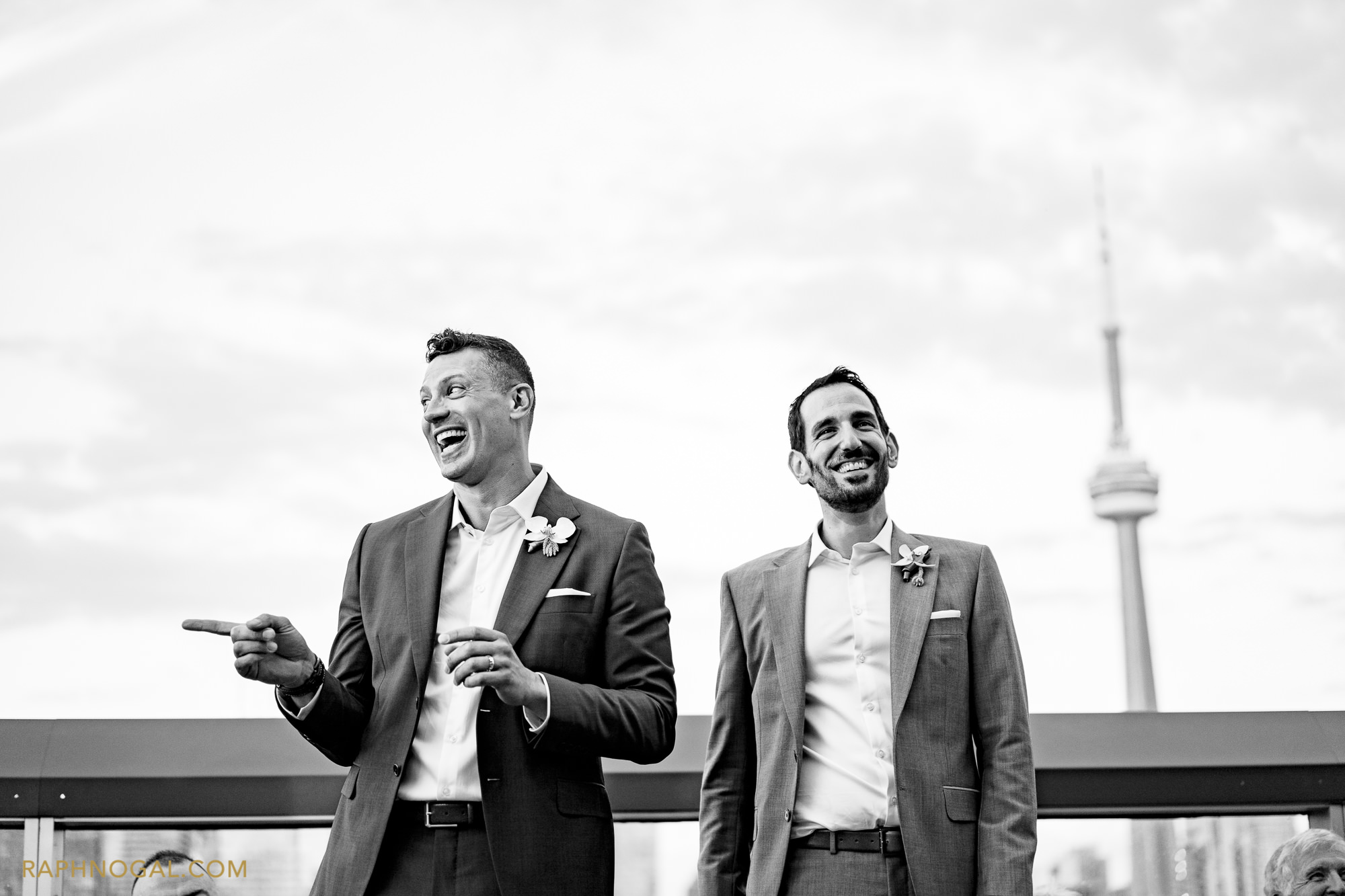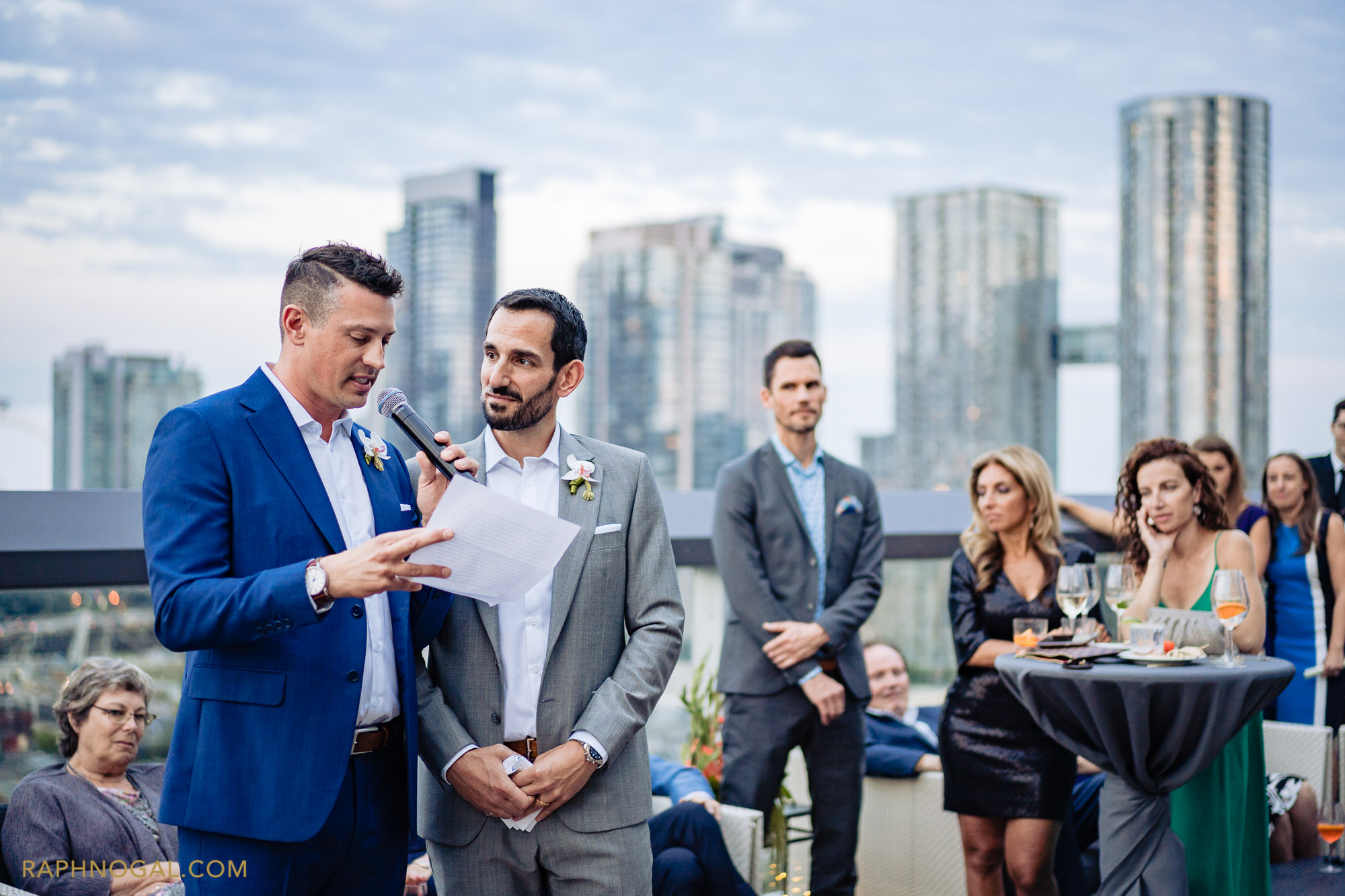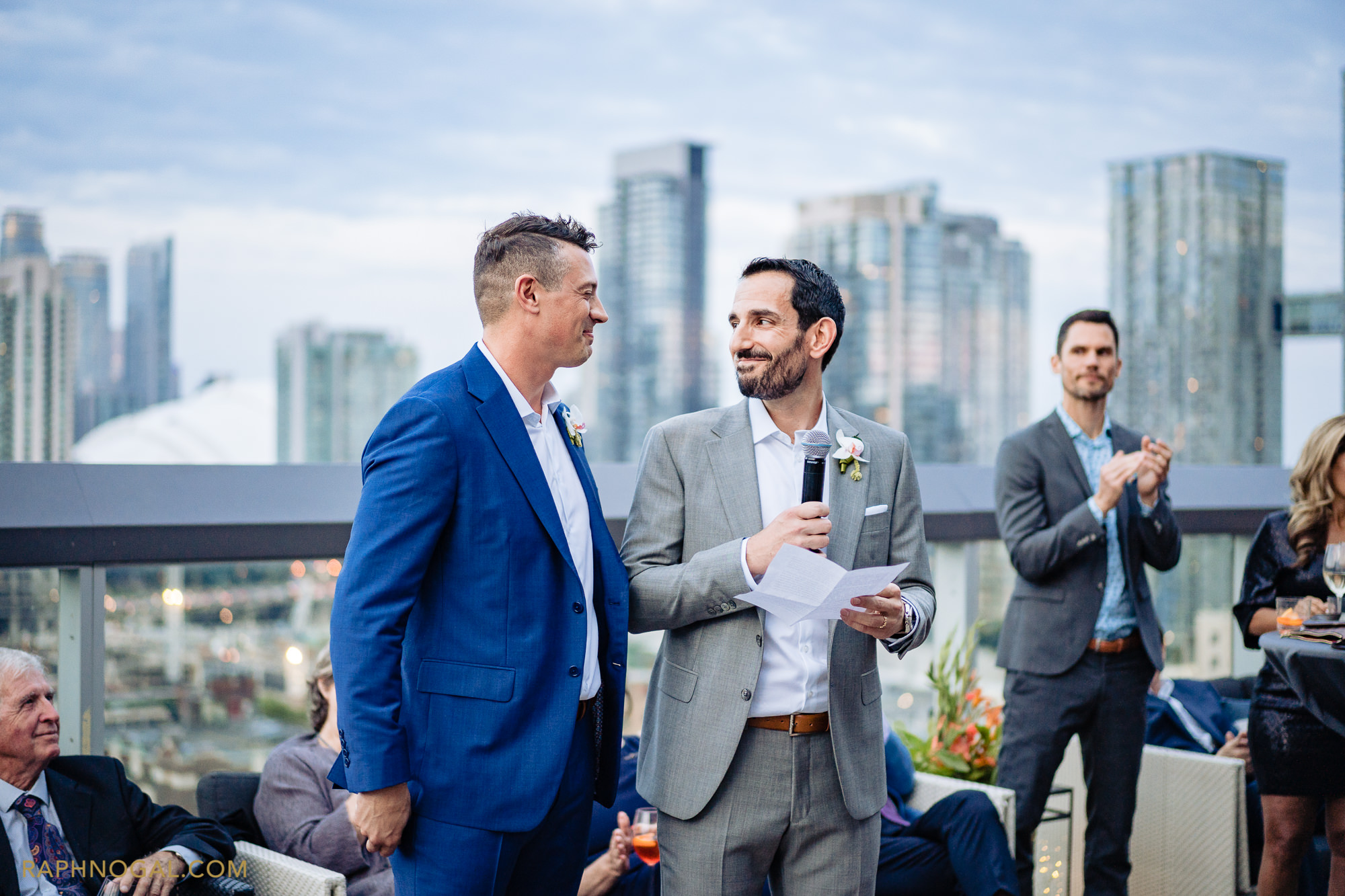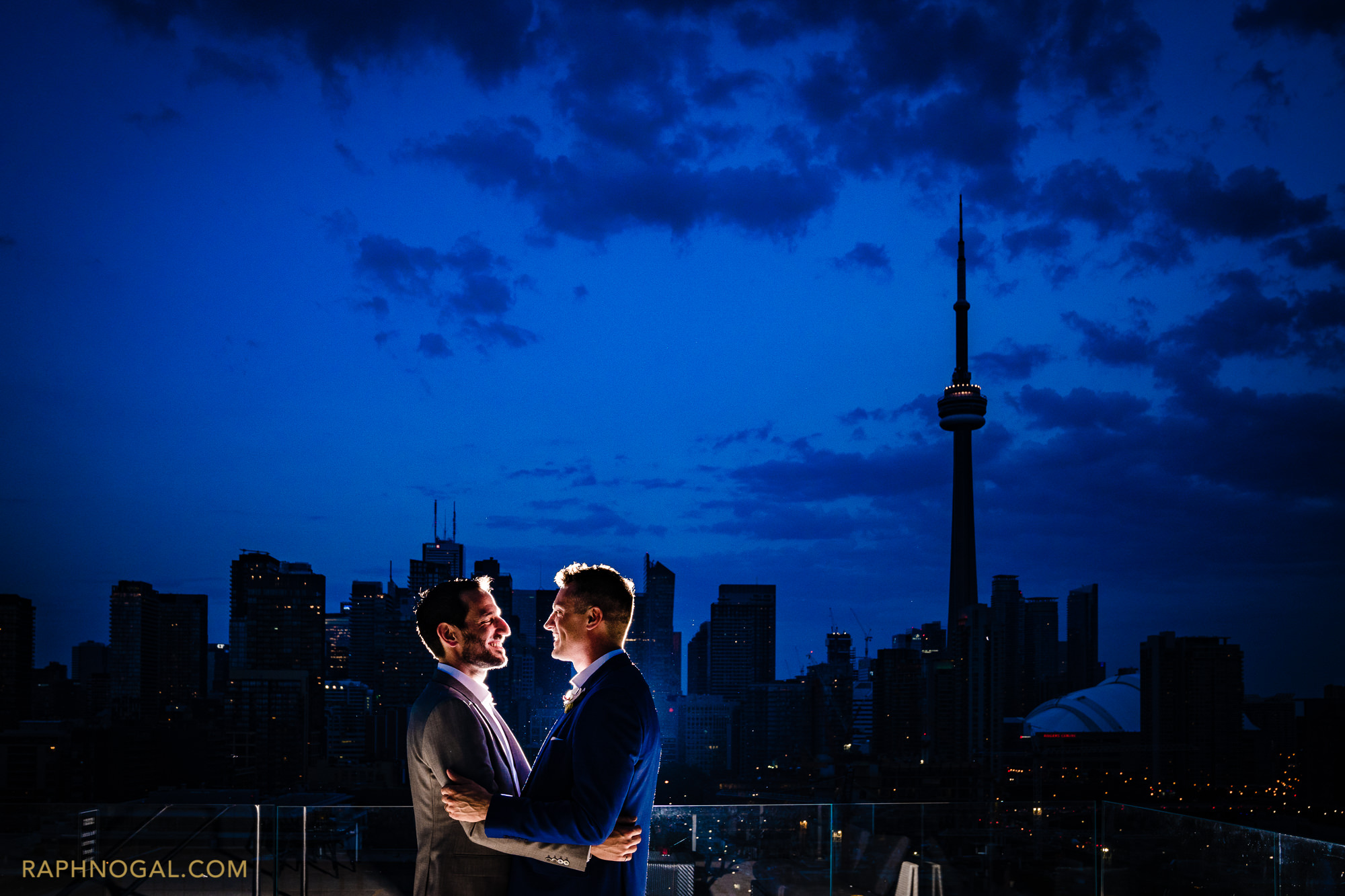 All photography by Raph Nogal & Oliver Salathiel
Jon & Elliot's Story
1) Tell us how you first met. Where, When, How? Give us the juicy details.
We met online (in the days before apps) and our first date was at Mill St. Brewery in the Distillery District. We had two drinks and then Elliot got out of there like the place was on fire. Jon wasn't sure what to think, but it would later come out that Elliot was having a great time but had been out a bit too late the night before. The next weekend they went on a second date to Bistro Select for brunch.
2) When did you know he/she was the one? Was there something he/she did?
There wasn't a specific moment – we just grew closer and closer over time and realized how we were such a great fit for one another. We have different strengths and different weaknesses but they just seem to complement one another.
3) Tell us about your proposal. (Did you see it coming? How long was it in the planning? How did you feel when it happened? (excited, nervous, etc.).
We had talked about getting married for a while, but never really did anything about it. Then in winter 2018 we went to London for a long weekend and decided that we should do it, and that we should start telling people we were getting hitched. We made the decision over pints at a pub called The Engineer (fittingly enough, since Elliot is an engineer) in Primrose Hill in London.
4) What is your favourite memory together aside from the proposal? Why?
We've been together 10 years, which makes it hard to pick a single moment. But if we had to pick one, it would probably be our first bike trip abroad, which was in the Dolomites in northern Italy. It was far more mountainous than anything we had ever done before and the scenery was some of the most spectacular scenery we've scene, changing daily from the steep mountain passes to foothills of the prosecco region, to the flat Veneto. Despite how challenging the riding was, we made across the mountain range and reached the finish in beautiful Venice. We've gone back and done it twice more we loved it so much.
5) Tell us the one thing you most love about each other.
For Jonathan, it's his values. He has a very strong sense of what's right and what's good and what he likes and doesn't like – but he's also not afraid to try new things and grow. It makes him someone I want to explore the world with.
For Elliot, it's how deeply thoughtful and considerate he is: he is kind, generous and truly supportive, but always striving for deep understanding in order to make principled decisions.
6) What do you think is unique about you as a couple?
While outwardly we might appear similar in many ways, we are very different people who often see things through very different lenses. In that sense, we compliment each other really well.
7) Besides being married, what's the one other thing you are looking forward to on your wedding day?
Having a great party and celebrating with all of the people we love most.
8) What is your favourite wedding trend right now?
Being less formal. We're really excited to be having a wedding that's exactly what we want and the traditions we care about, and not getting stuck in any rigid requirements.
9) What inspired your decor theme?
We both love art deco – think Miami Beach!
10) What's one thing you wish you would have known earlier in regards to planning your wedding?
Just how much work it is to plan a wedding! We tried to go with a simpler format for our wedding, but even then there's a lot of planning that goes into it. You realize when so many people you care about have arranged their summers to be at your wedding, you need to make sure a lot of details are looked after.
Vendor List
Photography | Raph Nogal Photography
Wedding Coordinator / Planner | AJS Events
Ceremony Location | Thompson Toronto
Reception Location | Thompson Toronto
Florist | AJS Events
DJ / Band | Spectrum Agency
Suits Designer | Gotstyle
Rings Designer | Studio 1098