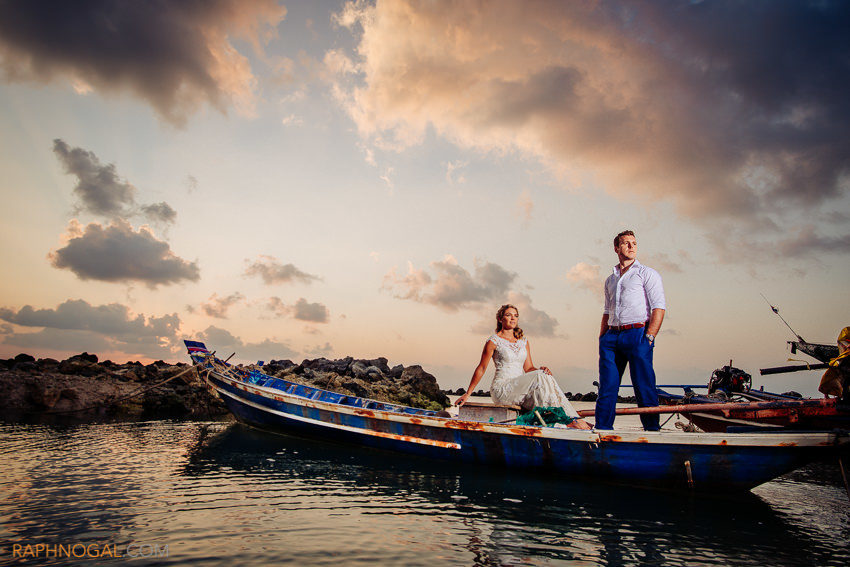 Thailand Post-Wedding Session: Claire & Francois – Koh Samui, Thailand
We had a pretty relaxing post-wedding session with Claire and Francois in beautiful Koh Samui, Thailand. We started at the gorgeous Panacea Resort villa and ventured out for some spontaneity on the island. Since I pretty much lost my voice two days before, i had to whisper my instructions to the couple. I was given the name Raph "The Whisperer" Nogal. Not bad! Oliver also received a nickname… Oliver "Safety-Net" Salathiel… he ventured out to the edge of the infinity pool as a … well you guessed it, a "safety-net" 🙂 We had a blast exploring bits of the island with Claire and Francois! What a fun and energetic couple! Thanks for being awesome.
FOR PHOTOGRAPHERS:
We also had the opportunity to really play with the Profoto B2 off-camera flash on this shoot. Profoto Canada graciously hooked us up with a B2 system to take with us to Thailand. We used the bare bulb B2 and also occasionally threw on a 20 degree grid. Throughout the day, we used the B2, as well as natural light and a reflector – as needed. All the shots were photographed with a Nikon D750 (which Nikon Canada NPS services provided to us as a secondary camera – since mine was in the repair centre). I also used all prime lenses – a combination of 20mm f1.8, 35mm f1.4, 50mm f1.4, 85mm f1.4 and 105mm f2.8.
Profoto B2 | Nikon D750 | Spider Camera Holster | Destination Wedding | Thailand Wedding | Koh Samui Wedding