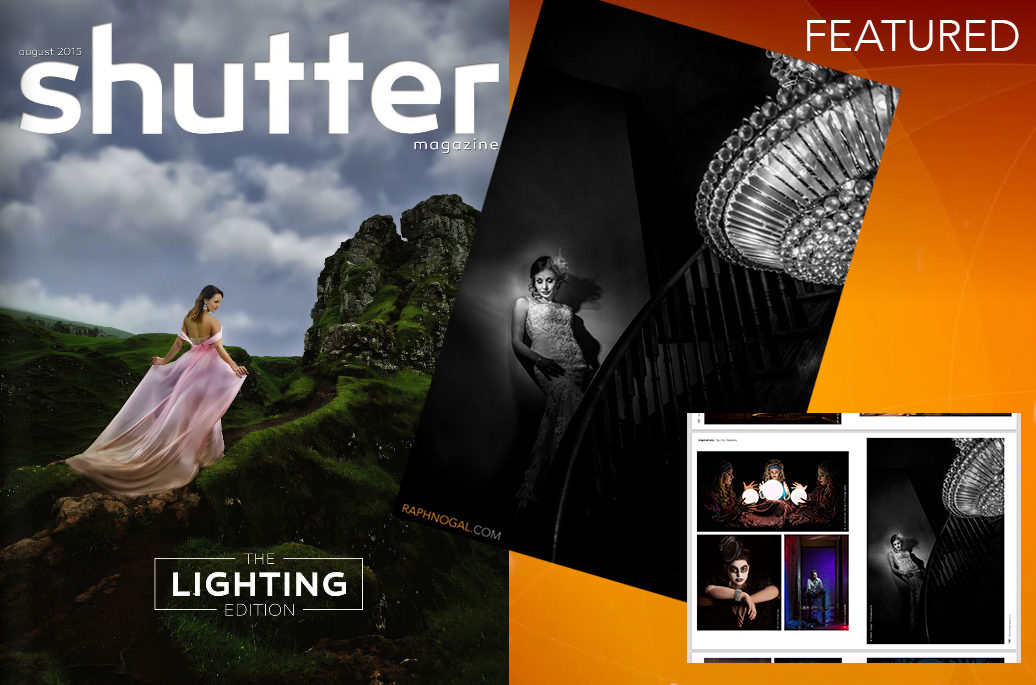 Featured in Shutter Magazine
Hi guys. I'm very excited to tell you that one of my wedding images has been featured in the photography industry's leading magazine, Shutter Magazine. This month's issue is centred around lighting – which is what really gets me excited about wedding photography. The image is of one of my lovely brides this year, Stephanie, and the image was taken at her parents' house during the "getting ready" portion of the day. I asked Steph to go up the stairs and lean up against the wall. I used my MagMod grid to concentrate the light on her and with a pretty unique composition, I was able to isolate Steph and the amazing chandelier that filled the foyer in the house.
The magazine is published by the one and only Sal Cincotta as part o the Shutter Network. I've been following Sal's work and business know-how for a while now and I must say he has been quite influential in how I run my business. I had the pleasure of bumping into him and his wife Taylor at WPPI last year and they were really down-to-earth and personable.
Keep up the great work Sal and thanks for showcasing one of my shots – which can be found in the Inspiration section, on page 133 in the August 2015 Lighting Issue of Shutter Magazine.