WORKSHOPS
AFRAID OF THE LIGHT Workshop - June 7 & 14, 2017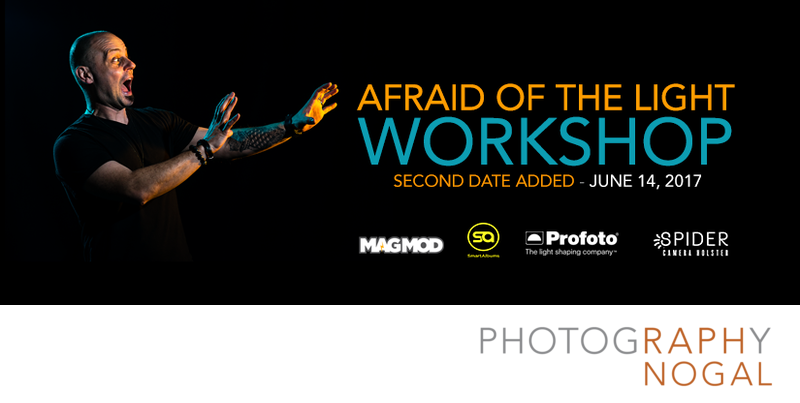 I'm passionate about teaching and sharing what I've learned so far on my journey as a full time professional photographer. I'm an off-camera flash junkie and it's one of the most exciting things for me in photography.
Today, so many new and established photographers are afraid of using flash... especially off-camera. I want you to finally face your fear, become confident, and start exploring the creative potential that off-camera flash offers. Together we will explore, learn, and challenge ourselves in this hands-on workshop!
AFRAID OF THE LIGHT WORKSHOP w/ Raph Nogal
SECOND DATE ADDED!!!
QUESTIONS?
Email Raph at
INFO@RAPHNOGAL.COM
---
If you would like to be notified about spot opening or upcoming workshops, please fill out the form below.