SPEAKING ENGAGEMENTS
---
PROFOTO Product Launch & Demo
Super stoked to be doing a live demo featuring Profoto's latest product release. Have you ever wanted to quickly create dynamic and interesting wedding portraits in a small space? Using Profoto's newly-released compact flash and its unique features, I will demonstrate how simple, yet effective lighting can create a lot of impact on a fast-paced wedding day.
Join me, Oliver, Miguel Jacob, and Profoto Canada as we introduce to you Profoto's newest lighting offering that will change the way you photograph!
THIS IS A FREE EVENT
Thursday September 28, 2017
5:30pm to 9:30pm
Daniels Spectrum -585 Dundas Street East, Toronto, Ontario M5A 2B7
Make sure to register for your free ticket HERE as spaces are limited!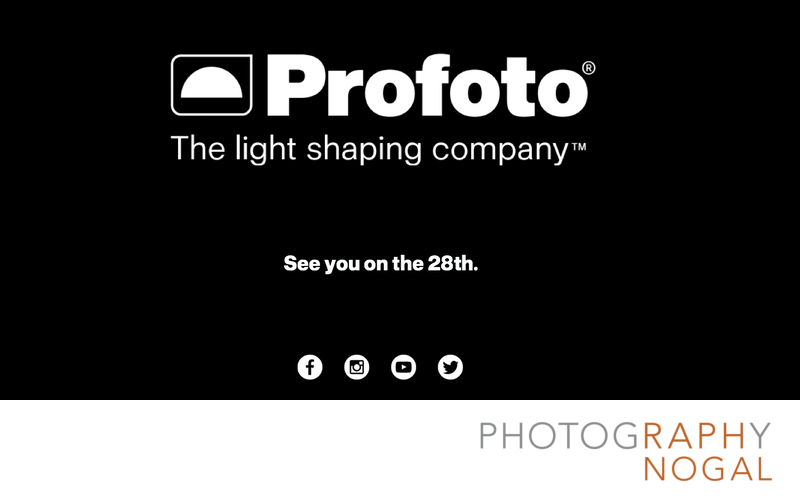 ---
PAST EVENTS:
---
GTA IMAGING CONFERENCE 2017 - July 19, 2017
Very excited to be part of this event and to be speaking alongside David Anthony Williams, Bryan Caporicci, Trevor Shervin, and Melissa Dotzko. Its going to be a super fun day with loads of info, education, inspiration and live demos. I'm excited to share some knowledge about off-camera flash. I will talk about fundamental concepts relating to off-camera flash (OCF), discuss light shaping tools & modifiers, provide practical examples of how I use OCF, and do a live demonstration to show the various looks and moods you can achieve with off-camera flash.
Register for the conference now for only $99 CAD.
SOLD OUT!
Conference will take place at the Estates of Sunnybrook in Toronto on June 19, 2017 from 8:00 AM to 4:30 pm!
Come join us!
---
CCOPE: May 25-May28, 2017 (EVENT CANCELLED)
PROFOTO CANADA & MAGMOD present "The Potential of Off-Camera Flash" with Raph Nogal
I'm excited to be speaking at the Canadian Conference of Photo Educators in May 2017. I will share some of my techniques, discuss the benefits of using off-camera flash and demonstrate some key tools that make the process quick and easy. Following a live demo, participants will be able to get some hands-on time with equipment during an on-location shoot. For a full list of speakers, check out the CCOPE 2017 website.

---
GTA IMAGING WORKSHOP: May 17, 2016

Progression Fram Natural Light to Off-Camera Flash
If you're afraid of using flash, unsure about what's involved or simply want to see how I use off-camera flash, come check this out !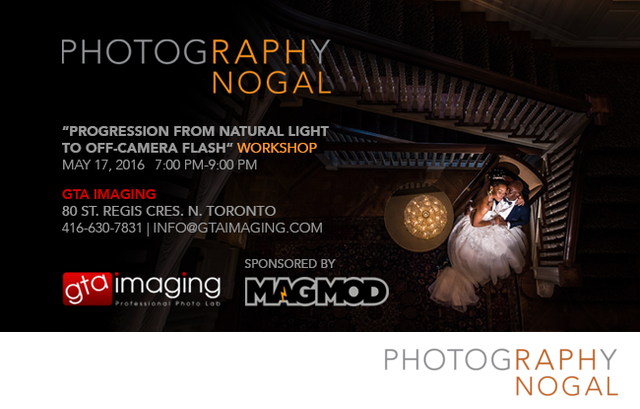 Photos below by Paul Koziorowski.
---


SPEAKING ENGAGEMENTS / WORKSHOP NEWS
Interested in a photography workshop with Raph? Want to see Raph speak at a photo conference ? Fill out the form below and you will be notified about a future workshop or speaking engagement!